Homophobic jeweller Craig Marks threatens legal action against LGBTQ backlash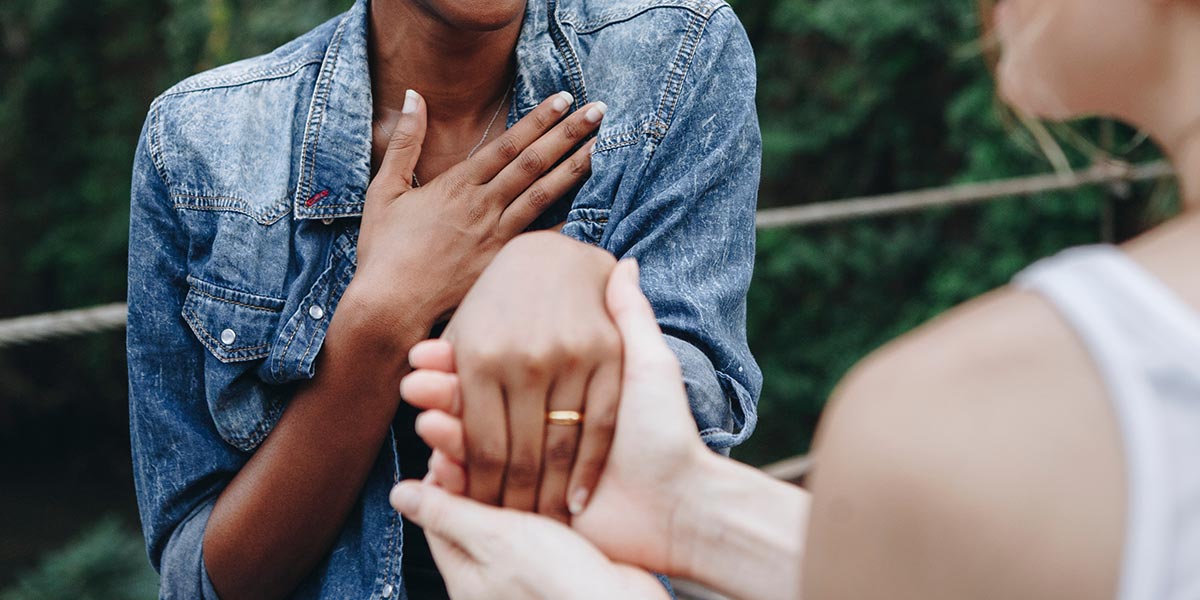 Craig Marks, a Cape Town jewellery manufacturer that's refused to make an engagement ring for a same-sex couple, says that it's become the victim of hate speech from the LGBTQ community.
It was reported last week that Craig Marks Custom Made Fine Jewellery told a humiliated 30-year-old woman in a same-sex relationship that it did not want her business because "we follow Christ and do not want to partake in what God calls sin which is a man with a man or woman with a woman."
There was widespread outrage from the LGBTQ community, including calls for a boycott of the company. The jeweller, which is owned by an individual named Craig Mark Quinton, has now aligned itself with the organisation Freedom of Religion South Africa (FOR SA), a notoriously anti-LGBTQ Christian lobby group.
Michael Swain, Executive Director of FOR SA, is listed as the media contact at the end of a statement posted on the Craig Marks website on Wednesday.
In the defiant statement, Craig Marks says that after the story made headlines, it "received a backlash from the LGBT community in the form of harassment on our company Facebook page, and various forms of hate messages and mail."
The company asserts that while it will manufacture any other kind of jewellery for an LGBTQ customer, "our conscience before God prohibits us from designing and manufacturing rings for the purpose of marriage which, according to the Bible, has a very specific definition and meaning."
Despite claiming that it does not operate "out of hate, malice or prejudice towards any person" the statement makes it clear that the company's problem is not just with same-sex marriage but in fact all LGBTQ individuals. It quotes biblical passages that condemn LGBTQ people as sinful and doomed to hell, such as citing 1 Corinthians 6:9: "Do you not know that the unrighteous will not inherit the Kingdom of God? Do not be deceived; neither fornicators, nor idolaters, nor adulterers, nor the effeminate, nor homosexuals."
Craig Marks further asserts that its constitutional right to religious freedom supersedes the right of LGBTQ people to equality and protection from discrimination. Previous Equality Court decisions dispute this, as does the opinion of leading constitutional law expert Pierre De Vos who's said that business owners cannot use their religious beliefs to deny LGBTQ people service.
Commenting on Twitter last week on the matter, De Vos stated that the company's actions are "in breach of PEPUDA [the Promotion of Equality and Prevention of Unfair Discrimination Act] and unlawful."
Craig Marks warns in the statement that it's now considering laying charges of crimen injuria with the SAPS and lodging "a complaint regarding the abuse of our right to dignity and the exercise of our freedom of religion" in response to "the malicious public attack on our company's Facebook page and the hate mail received."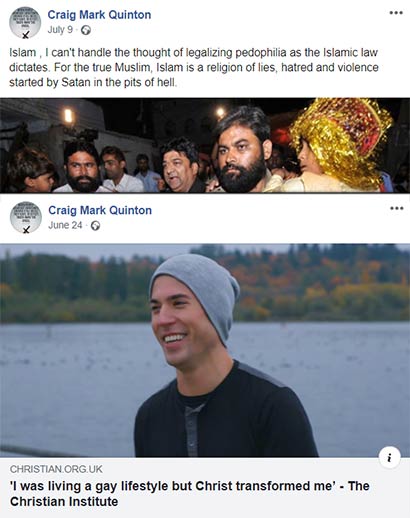 "…should we continue to suffer threats, harassment or hate speech, we may have no alternative but to follow our legal representatives' advice and take the necessary legal action, which could include an application for a protection order," threatens the company.
A Facebook page believed to be that of Craig Marks owner Craig Mark Quinton is telling. It features ongoing warnings about Satan, demons and hell as well as anti-Islamic, homophobic and sexist comments and shares. One post states: "Islam is a religion of lies, hatred and violence started by Satan in the pits of hell," while another rails against "woman [sic] wearing the pants." He also recently shared a YouTube video about a woman who "found freedom after a homosexual lifestyle" as well as an article titled, "I was living a gay lifestyle but Christ transformed me."
MambaOnline has contacted the Jewellery Council of South Africa (JCSA) about its position on members, such as Craig Marks, refusing to serve customers on a discriminatory basis. We were told that the CEO will comment when she returns from an overseas trip next week.