Civil Union Amendment Bill | Journey to Equality Not Over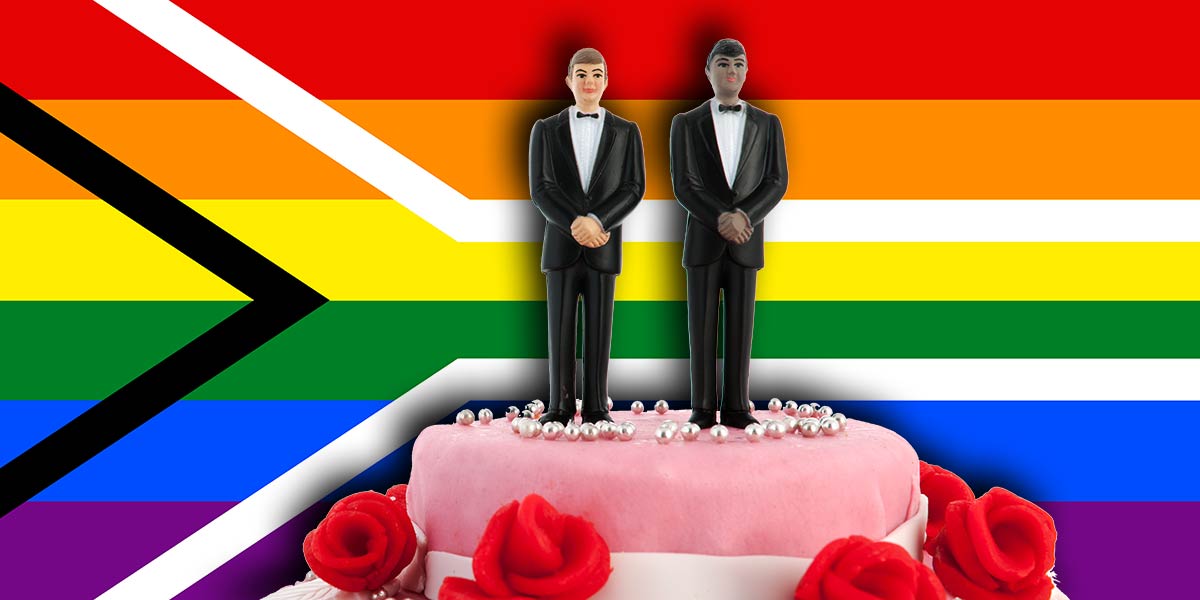 After its passage in the National Assembly last year, the Civil Union Amendment Bill now faces its next hurdle; approval in the National Council of Provinces (NCOP).
The Bill, introduced by former Cope MP Deidre Carter, aims to remove the notorious Section 6 from the Civil Union Act. This unconstitutional provision allows state-employed Home Affairs officials to refuse to marry same-sex couples on the grounds of their personal "conscience, religion [or] belief".
As a result, according to Home Affairs, in 2018 just 111 out of 412 branches had marriage officers willing to marry same-sex couples.
The Bill, if it becomes law, will only impact marriage officers employed by the state. Those affiliated with churches and religious organisations will continue to be able to choose which couples they are willing to marry.
In December, the Bill was passed in the National Assembly by all parties except the African Christian Democratic Party (ACDP), the National Freedom Party and the African Independent Congress.
While the overwhelming thumbs up in the lower house was viewed as a major victory, the Bill's journey to becoming law then stalled as a result of the national elections in May and the formation of a new parliament.
The Bill was, however, recently revived in the NCOP, with the Select Committee on Security and Justice inviting the public to participate in another round of comments on the proposed legislation.
Depending on the outcome, the Bill could be passed by the NCOP for it to be signed by the president or returned to the National Assembly for amendments.
Roché Kester, Hate Crimes Manager at OUT LGBT Well-being, urged members of the LGBTQIA community and its allies to once again write to the committee to back the Bill.
"I am appealing for feedback from the LGBTQIA community and the general public in support of amending the Civil Union Bill so that this kind of discrimination no longer takes place," she said.
"The submissions need not be long, but should read for or against the amendment with a reason. Submissions can be made by organisations and individuals, so please do spread the word," Kester explained.
Written submissions can be emailed to Mr Zolani Rento at zrento@parliament.gov.za or Mr G Dixon at gdixon@parliament.gov.za by no later than Friday, 29 November 2019.
The Minister of Home Affairs, Aaron Motsoaledi, recently admitted that the current marriage legislation in South Africa allows for discrimination against some citizens, such as those from the LGBTQIA community. The department is now in the process of consulting widely to consolidate the three laws that govern marriage "to ensure that they adhere to the principles of the Constitution."