Planet Fitness in locker room homophobia and racism row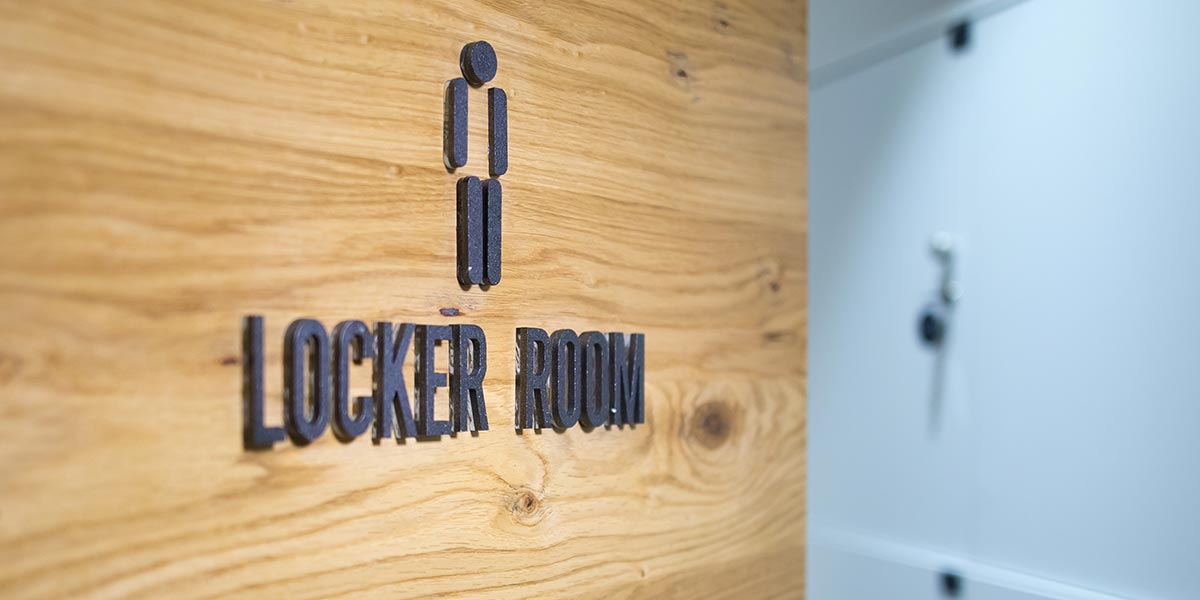 A queer Johannesburg couple has accused Planet Fitness of not taking appropriate action against a group of men who allegedly made homophobic and racist comments in the gym's changeroom.
Calym George said that on 13 September he reported five members engaging in racist and homophobic speech in the men's bathroom to a Planet Fitness Rosebank staff member with no consequence.
"I overheard the five white men in question say that 'the showers are not for moffies' and that 'black people are all the same. They think they're different and some think they are better than others but they all the same. Blacks are blacks. Different languages don't make them any better,'" George told MambaOnline.
He said this was not the first time that he and his partner had experienced the same men making similar discriminatory comments.
"We were forced to endure their bigotry prior to this date at Planet Fitness Wanderers. This prompted our move to Planet Fitness's Rosebank branch. Unfortunately, these same five members made use of the Rosebank branch too."
George had complained about the men's behaviour on various online platforms as far back as April, with, he claims, a frustrating lack of appropriate response.
"My partner and I have made every considerable effort to engage Planet Fitness on the issue of their gyms being unsafe for black and/or queer bodies. I have made countless phone calls, written e-mails and Facebook and Hellopeter posts as well as attending meetings with numerous Planet Fitness staff with the aim of finding an amicable way forward in dealing with homophobia and racism at their gyms."
George claims to have pointed out the men in question to the staff but nothing has been done. He and his partner have also asked Planet Fitness to issue a public statement affirming that it will not tolerate homophobia and racism, which it had refused to do.
George believes that this would be an "opportunity for Planet Fitness to show members that they are welcome in the gym and that it is a safe environment for anyone even if their belief systems are different to other groups."
Eventually, the fed-up couple demanded that the gym chain cancel their contract "as the space is no longer a safe environment for queer individuals or people of colour." The company agreed to do so but only with the payment of a penalty fee.
MambaOnline contacted Planet Fitness, which responded in an email. It insisted that "it takes a zero-tolerance approach towards discrimination of any kind and would like to encourage gym members to report any such incidents to us immediately so that we may take appropriate action. All races, LGBTQ, ages and sexes will always be treated as equal in our gyms and we do not discriminate against anyone."
Operations Marketing Manager Gillian Elson wrote that the company viewed the allegations in a very serious light. "As soon as the complaint was received, we instigated a thorough internal investigation. We have also met with the complainant regarding the incident. Our investigation revealed that the gym members accused of racism and discrimination were not in the same club as the client at the time of the incident and the investigation was subsequently closed."
When asked if Planet Fitness was prepared to make a statement about the gym's stance on diversity and inclusion, Elson replied that the investigation into the matter had in fact since been reopened and that Planet Fitness "will take appropriate action upon completion of our investigation."
As for cancelling the couple's contract, Elson said: "Planet Fitness has a standard cancellation policy for members in their initial term. As a gesture of goodwill, however, and due to the regrettable nature of this incident, we have cancelled the client's gym contract with no penalties."
George, however, has disputed the claim that the members accused of racism and discrimination were not in the same club as them at the time of the incident. "The manager at Rosebank helped us identify the members according to the date they attended the gym, which was the day we were there," he says.
George further told MambaOnline that neither he nor his partner has been contacted by the company about it allowing their contract to be cancelled without a penalty fee. Overall, he's not satisfied with the response from Plant Fitness. "I feel their statement is insufficient and insincere. It feels like an attempt to silence us and this is exactly why racism and homophobia will continue to happen at their gyms."