Teen Pride Mixer is creating a safe space for queer teens in Cape Town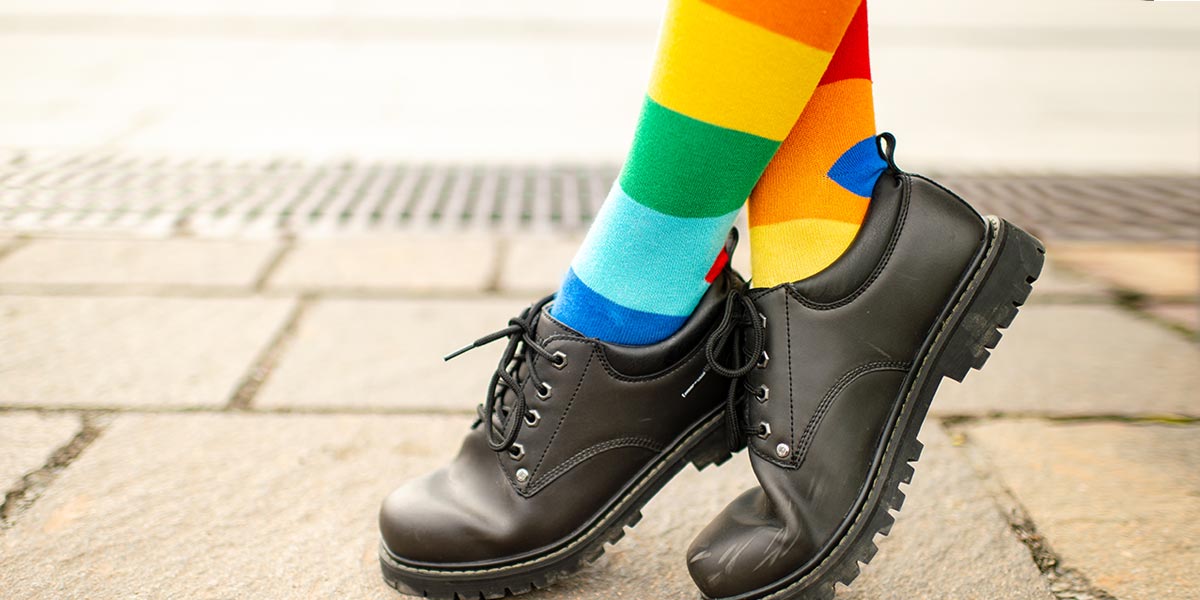 With two successful events already wrapped up, and a third scheduled for 30 November, a Facebook group aimed at creating safe spaces for queer teens to interact with their peers has taken off in Cape Town.
The Teen Pride Mixer Cape Town page on Facebook was started by Melanie Steyn, mother to a 14-year-old gay son. After he came out to his family at the beginning of the year, Steyn's son started asking about places where he could socialise with other LGBTQI+ teens of his age.
Stumped by the lack of safe spaces where LGBT teens could interact freely without fear of condemnation or safety concerns, Melanie posted to The Village, a parenting group on Facebook run by former Cosmopolitan editor-in-chief Vanessa Raphaely, enquiring whether parents in Cape Town would be interested in a mixer for LGBTQI+ teenagers.
"As a mom, I want a safe, age-appropriate space for my teenager to meet other LGBTI teens, and I believe there are many other parents in the community who want the same," Melanie Steyn told MambaOnline.
The response to Steyn's suggestion was overwhelming, and the first Teen Pride Mixer for youth between 13 and 18 years old was held at Westerford High School in Newlands on 31 August this year.
The events, which also feature raffles and activities like quizzes, include the parents of queer teens as much as their parents – albeit separately, to give the teens a chance to interact, while also providing a space where parents can learn how to navigate their child's coming out as allies to the LGBT community.
"We have had a few parents who are struggling with getting used to their 'new' non-binary or trans teens who come just to share, or for a hug. We have parents who struggle with all of this from a religious or faith perspective, too, and through the mixer other parents have been able to help with directing them to more inclusive spaces.
"I've also been trying to get a facilitator in at each mixer who works in the LGBTI space either in medicine, research, NPO, etc. While the teens are playing quiz, parents go off to a separate space for an easy sharing conversation," says Steyn.
"My intention is to create a safe, welcoming and fun space for LGBTI teens to meet other like themselves, where they feel loved, accepted and not 'other'. I think many of our LGBTI teens are struggling with their identity at high school level, where it is safer to be heteronormative, instead of 'other'. The mixer gives them a space to really relax, have some fun and forget about the noise of the world for a little while."
There is a need for more schools to establish safer environments for our teens
The Teen Pride Mixers are organised by Steyn, her son's dad and a few close family members and friends, and have been primarily hosted by schools in Cape Town's southern suburbs, even if they have seen attendance by teens from all over Cape Town. Each of the two previous mixers have had between 35 and 40 teens, accompanied by 10 to 12 parents.
The schools who have hosted the past events provide all the facilities needed, and also have established LGBTI societies or clubs already, making them ideal for this type of event, which strictly forbids smoking, alcohol and drugs.
While the world has definitely changed for many LGBTQI teens, Teen Pride Mixers fulfil a need that is, unfortunately, still prevalent among adolescents in the modern era: the need for acceptance.
Says Steyn, "There is a theme also of trust and safety. Many are not feeling that school is not the safest space due to bullying after coming out, or don't want to come out for fear of bullying. They struggle with who to trust about accepting their identity. We are seeing more and more trans teens, too.
"From a trans perspective, the struggle is more with parents. There seems to be the perception that trans is trending, and parents question whether this is just a phase. The teens are usually far more secure about their trans identity. There is a definite need for more schools to establish safer environments for our teens – to have a person on staff properly equipped to support coming out, to answer teens questions around safe sex, and establish to LGBTI libraries."
Like Teen Pride Mixer Cape Town on Facebook to learn more about this important initiative and to stay up to date about future events.