Gay presidential candidate Pete Buttigieg stuns in Iowa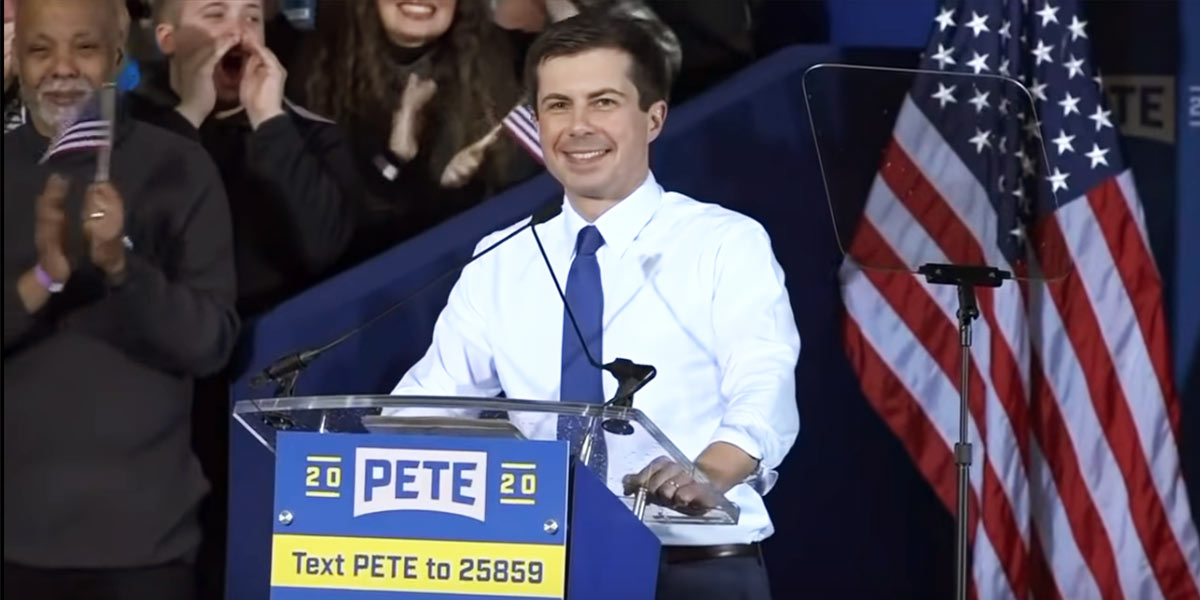 Surprising political experts, Pete Buttigieg, the openly gay contender to be the Democratic Party's presidential candidate, has become a frontrunner in the contest.
Buttigieg is expected to lead or at least be among the top two aspirants at the Iowa caucus, where the state's Democratic Party has chosen its favourite to represent it in the presidential race later this year.
With 97% of votes counted, Buttigieg has been chosen by more than 26% of state delegates at the gathering, just slightly ahead of Bernie Sanders.
Senator Elizabeth Warren has been endorsed by 18.2% of delegates, former Vice President Joe Biden by 15.8% and Senator Amy Klobuchar by 12.2%.
Buttigieg's success in Iowa is still an early victory but it's a major development for the 38-year-old mayor of South Bend, Indiana.
"This validates for a kid somewhere in a community wondering if he belongs or she belongs or they belong in their own family, that if you believe in yourself and your country, there is a lot backing up the belief," Buttigieg commented.
It remains to be seen if he maintains his position when New Hampshire votes for its Democratic Party presidential candidate next week Tuesday.
The former Naval Intelligence Officer who served in Afghanistan is married to husband Chasten, a junior high school teacher. They met in 2015 and have been married since June 2018.
If he were to be elected president of the US in November, Buttigieg would not only be the first openly gay American president but also the youngest-ever.
Equality California, America's largest state LGBTQ civil rights organisation, and its Nevada-based affiliate Silver State Equality congratulated Buttigieg on his strong performance in the Iowa Democratic Caucus.
Equality California had earlier endorsed him for president. "Tonight, Mayor Pete made history," said Executive Director Rick Zbur. "His groundbreaking performance in Iowa sends a message to LGBTQ+ young people across the country — from Sioux City to San Francisco, Waterloo to Bakersfield — that their voices matter. Our country needs them. As Harvey Milk said on his own election night more than 40 years ago, 'We've given them hope.'"
An NBC News/Wall Street Journal poll last year found that 68 % of Americans would be either comfortable with or enthusiastic about a gay or lesbian person running for president. That figure jumps to 75 % among voters under the age of 35.