This black queer artist is creating true cosmic fire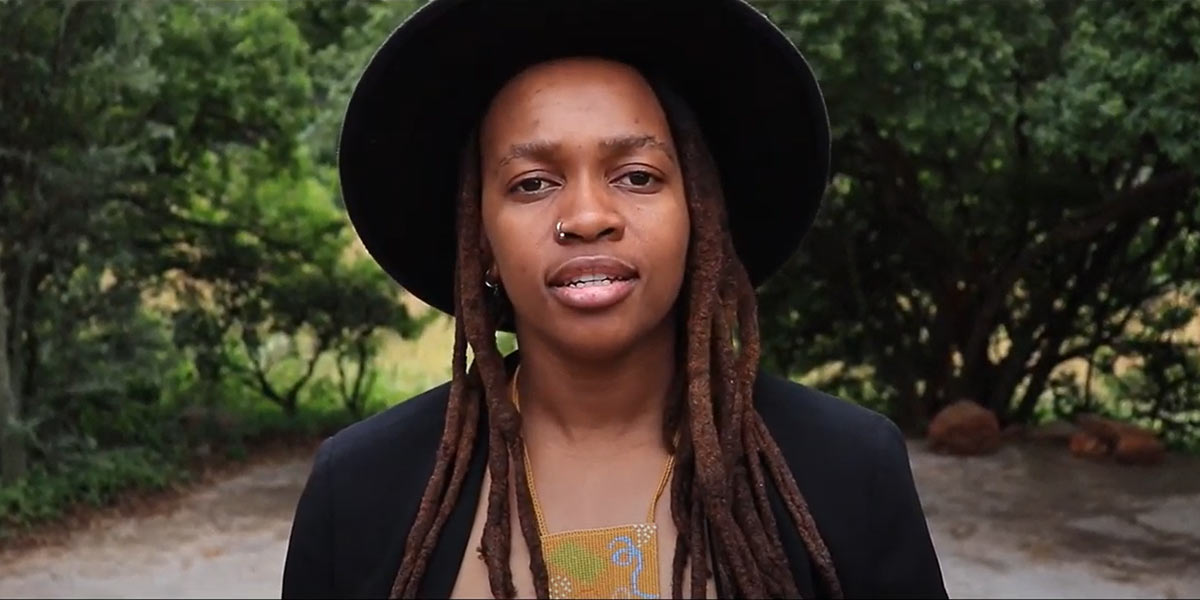 Banzii Mavuso is making a mark with two new original works that explore the South African black queer experience in both music and film.
In March, Mavuso – also known as Kanii Axtro – released a music video for her "electronic/ancestral" song, Cosmic Fire. It, she says, aims to "encourage people to tap into their full potential – fire!"
Explains Mavuso: "For years I wondered why I am masculine but at this point, I am embracing all that is within me –  masculine and feminine energy – to reach my highest potential. And I am doing all I am doing to speak for people who look like me, from villages across Africa, who don't see how they could start creating and being genuinely themselves."
The track was recorded at Cape Town's Redbull Studios in late 2015 with producers Original Swimming Party and Thor Rixon. "I got an idea to work with people whose sounds I have been admiring for a long time and I wanted my subject matter to be felt on their ambient beats."
Due to personal issues and moving to Johannesburg, Mavuso – who is the founder of the Black Queer initiative and social events – did not shoot a video until February 2020 and finally released it in March, "which was my late father's birthday." The video was produced with creative partner Cyan Peppah.
The dynamic filmmaker and musician has also written and directed a new short film called Gang 888. The story is about five black queer women "who fight toxic masculinity."
"In mid-2019, I was based in New Doornfontein, Gauteng and around that time I was experiencing a lot of homophobic attacks and would find myself angry. I did not understand how not to take things personally but I wanted a healthy release of all the emotions I was feeling, and so I started writing a script," says Mavuso.
"When I started writing, I started creating a world inside my head – a world where black queer women would be safe and would take power back from men; a world where they would support, nurture and care for one another."
Mavuso added her own life story into the script; "the story of an orphaned black queer woman, and the struggles she faces. On top of being a personality, a dreamer, she too cries and gets hurt at how people treat her; she too wants love."
And so, Gang 888 was born. The project was made with Mavuso's own money saved by working as a bartender and waitress and with funding from the Gauteng Film Commission. Mavuso says that"888″ doesn't mean anything in particular but it "sounded cool and would be extremely hard to forget as a name for a powerful all black and queer gang."
The film is set to be released in May across digital platforms. Once Covid-19 restrictions are eased, there are plans to hold screenings around the country.
Says Mavuso about her projects: "My work as a creative fits in the queer community in so many ways: I am black, queer and I go through days of doubt, of sadness and I too experience homophobia, injustices and hatred. I am here to shift the narrative and to encourage people to look within; that's the only way we can grow."
Watch the video for Cosmic Fire and the trailer for Gang 888 below. If you'd like to support Mavuso you can contribute to her PayPal account.