SA's queer community in mourning after LGBTQ dance groundbreaker murdered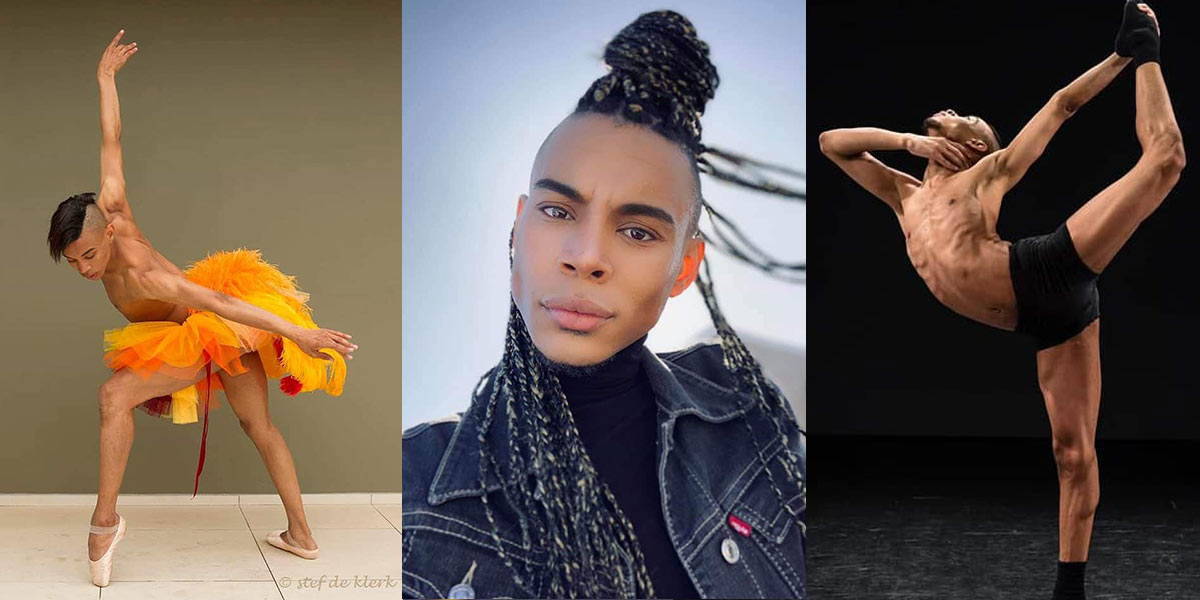 Kirvan Fortuin, a well known and internationally recognised queer dancer, choreographer and ball culture groundbreaker, has been murdered in the Western Cape – allegedly by a 14-year-old.
Police have confirmed that Fortuin, 28, died on their way to the hospital in the early hours of Saturday morning after being stabbed to death.
MambaOnline has received unconfirmed reports that Fortuin was visiting at a friend's house in Macassar near Cape Town when an argument broke out with a 14-year-old girl. She allegedly went to get a knife and stabbed Fortuin twice in the chest.
It's unclear if the attack had anything to do with their sexuality or gender identity but, according to a friend, Fortuin had argued with the same girl the previous week because she allegedly made an anti-gay slur.
Earlier this month, Fortuin acknowledged international Pride Month on their Facebook page. "I have been judged, criticised, mocked, sabotaged, bullied and even received death threats for being who I am and the work that I do," they wrote.
"Today we celebrate International World Pride Month, and today I would like to say again, I will always and forever fight for the visibility and voice of the marginalised within [the] mainstream, whether in corporate, civil, commercial or the art world."
Fortuin added: "Too many POC, queer people, poor people and people from the Cape Flats and every other rural community have died for me to live restricted because I'm considered the other. Their deaths will never be in vain whilst I'm around. Today we remember those who paved the way for us and most importantly why."
Fortuin graduated from the University of Cape Town, with a Dance Teacher's Diploma and BMuz Hons in Choreography, and Codarts University for the Arts in Rotterdam, with a BA: Performer. They worked and lived between South Africa and the Netherlands.
Fortuin was the founder and artistic director of the Kirvan Fortuin Foundation, while still dancing for de Chatel Sur Place dance company directed by Dutch choreographer Krisztina de Chatel. Fortuin's choreography has been performed at festivals in South Africa and abroad.
"I dance to express myself in ways words fail to do. Someone once told me, 'choreography is writing stories on the body', and that is what I strive to do in my work," Fortuin wrote on their website.
They were also one of the leaders in the blossoming of the voguing and ballroom culture scene in South Africa and Fortuin was the founder and Mother of House of le Cap.
Treyvone Moo, the Johannesburg-based organiser of Le Grand Ball, wrote on Facebook: "Although we at times didn't see eye to eye, we agreed on one central thing: the preservation and protection of black, femme bodies are fundamental to the promotion of Queer culture in Africa. Not only is this an extremely heavy loss to the community but to their family, the dance community and all of the children of ballroom."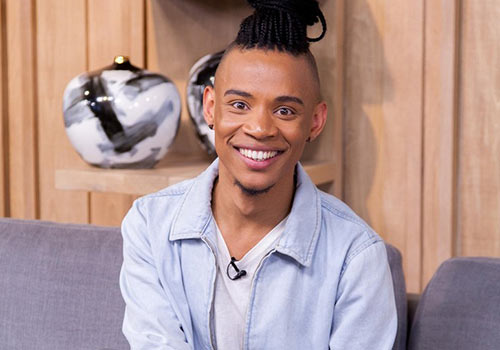 Childhood friend Tatijana Lopez told MambaOnline that Fortuin identified as gender non-conforming and that she was devastated by their death. "He literally grew up in front of me but since 2015, our friendship grew closer and closer. Kirvan was a very outgoing, very bubbly individual who was not shy to say what was on his mind. He was an activist and a fighter when it came to human rights, particularly in queer rights. He will be missed in the queer community."
In a statement, the Artscape Theatre Centre celebrated Fortuin's life by highlighting their many achievements, describing them as "a pioneer in the new world of theatre and dance" and having paved "a great wave for young artists, people of colour and queer people."
Marlene le Roux, CEO of Artscape said: "Kirvan was from Macassar and against all odds he has chosen to follow his dreams, working actively to enhance the lives of young people in Macassar. His passing is a true loss for the creative and arts industry in SA."
Anroux Marais, the Western Cape Minister of Cultural Affairs and Sport, expressed her condolences to Fortuin's family and friends, noting that they were honoured with a Ministerial Award for Outstanding Contribution to Preservation and Promotion of an Indigenous Art Form last year.
"He was a rising star in South Africa, who had a promising road ahead of him. Sadly, we have been robbed of the opportunity to celebrate his future successes," said Marais.
Veon Wentzel, who is best known as the performer behind drag star Manila Von Teez, said on Facebook that he was saddened by the loss: "A person so passionate for the queer community and such an amazing human."
"This is a tragic loss for the queer community," commented Roché Kester, Hate Crime Manager at OUT LGBT Well-being. "It is hard to make sense of this loss, especially at the hands of a person this young. It is worrying that violence has become so normalised in our society that a youth can so easily take the life of another in such a senseless manner."
The young girl accused of murdering Fortuin has been arrested and is being processed in accordance with the Child Justice Act. MambaOnline offers its sincere condolences to Fortuin's family, friends and community. Theirs is another talented queer life gone too soon.