Here's our Feather Awards 2020 Photo Gallery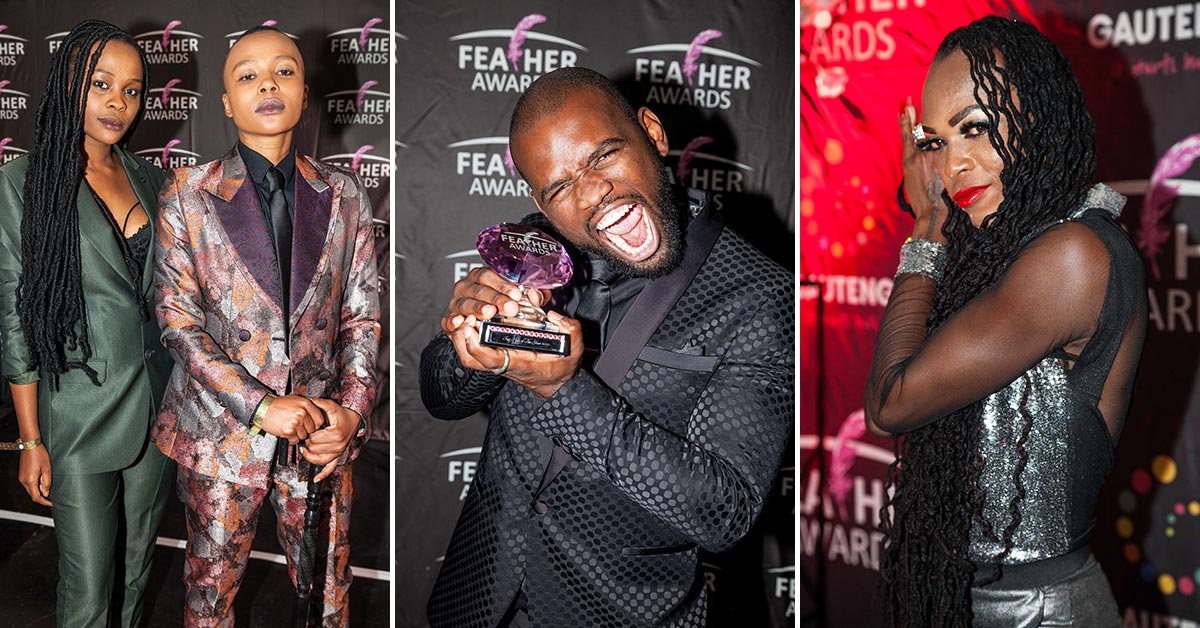 The 12th annual Feather Awards was a glam celebration of LGBTIQ+ identity, honouring our achievers and allies on Wednesday 11 November.
Due to the impact of the pandemic, the ceremony – hosted at Constitution Hill in Johannesburg – was a scaled-down but no-less-glamourous edition, with guests and nominees decked out in their finest red-carpet outfits.
Check out the red carpet and winners' photos by David Penney below and read a full report of the event here.
Amid the glam, Feather Awards calls for SA's first queer president