World Aids Day: How science has taken on the HIV pandemic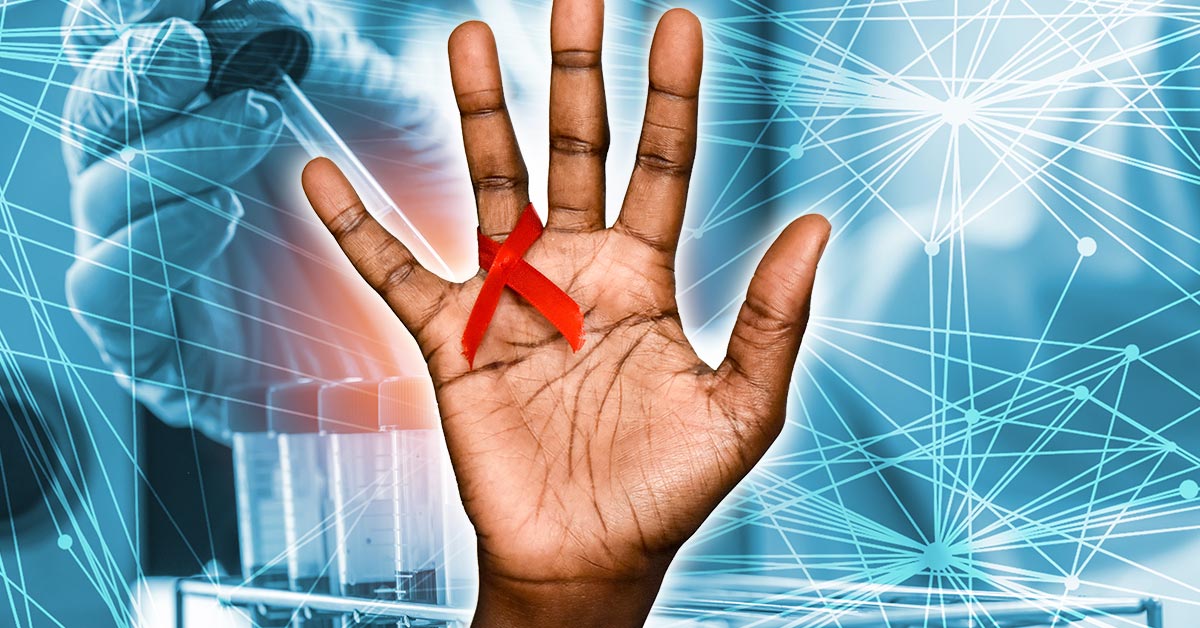 In the midst of Covid-19, and in observation of World Aids Day on 1 December, it's worth taking a look at how another pandemic – one that has been widely recognised for close to four decades – has fared in terms of treatment and prevention options.
Since it first officially became known as acquired immune deficiency syndrome, or Aids for short, there have been innumerable studies in search of prevention and a viable cure for this disease and the retrovirus that causes it, HIV (human immunodeficiency virus).
In the early days, when HIV and Aids were only beginning to be understood, and as it left thousands of deaths in its wake, then US Health and Human Services Secretary Margaret Heckler announced in 1984 that a vaccine for the new health threat would be available within two years.
While Heckler's prediction has still not come true, great strides have been made in the treatment of HIV, now offering those living with it a chance to live full and healthy lives, provided they take the adequate treatment. There have also been incredible advances in helping to prevent the further spread of HIV.
Here is a breakdown of how HIV and Aids have been medically taken on by science over the course of this pandemic's history.
1987: AZT becomes available
Initially unsuccessfully tested as a drug to treat cancer, azidothymidine (AZT) became the first approved treatment for HIV and Aids in 1987, after the process of gaining FDA approval was fast-tracked and completed in less than four months. AZT mean to work by stopping HIV from multiplying in patients, and helping patients in whom the virus had already progressed to Aids to live longer. The drug was hugely controversial, and it often had severe side effects, but it offered a light to many who had lost hope.
The 1990s: Powerful antiretroviral treatments
In response to the problems associated with AZT, a new class of antiretroviral or ARV (a drug that inhibits the activity of retroviruses such as HIV) became available in the 1990s. This led to the development of highly active antiretroviral therapy (HAART), which hailed an era of combination therapy – prescribing multiple antiretroviral drugs – that countered resistance to existing therapies and greatly improved the lifespan of people with HIV and Aids. However, the treatment was cumbersome, requiring patients to take multiple pills every day, and often leading them to abandon treatment.
In 1997 Combivir was approved. The pill contained two anti-HIV drugs and made it far easier for patients to take it. Today, ARVs are available across the world as an extremely effective means of treating and suppressing HIV among those who are positive.
2007 to 2019: U=U – Undetectable=Untransmittable
In the wake of several large studies that started in 2007, scientists were able to confirm that people living with HIV who are on treatment that has virally suppressed their HIV cannot pass the virus on to their partners, even if they don't use condoms. This led to the launch of the ground-breaking Undetectable=Untransmittable (U=U) campaign. U=U only works if HIV positive people take their ARVs consistently as prescribed and get regular check-ups that confirm that their level of HIV is low enough to be untransmittable.
2012 – 2020: PrEP and beyond
In 2010, studies revealed that daily doses of antiretroviral treatment could also stop healthy people from being infected with the virus. The drug Truvada was approved by the FDA in 2012, for the first time offering a pre-exposure prophylaxis (PrEP) to people who are at high risk of contracting HIV, like men who have sex with men, people who regularly have unprotected sex, and those who inject drugs.
In 2015, South Africa's Medicines Control Council (MCC) approved the use of PrEP as a means of preventing HIV. While it is traditionally used as a daily pill, recent studies have now shown that a PrEP injection administered every two month works just as well or better (these injections have not yet been approved for widespread use.)
Today, it is also possibly to easily test for HIV in the comfort and privacy of your own home with very accurate and easy-to-use self-testing kits that are available at most pharmacies and free through various organizations.
Even if there is still no cure for this pandemic, there are currently more than 30 medications for the treatment of HIV available, and continuous research has led to the development of new drug classes that prevent HIV from making copies of itself in a different way to their predecessors.
Locally, it is important to note the crucial role activists and organisations like the Treatment Action Campaign (TAC) have played in ensuring that every South African with HIV and Aids has access to proper treatment.
We could stop HIV right now!
The good news is that that science has already provided us with all the tools we need to stop the HIV epidemic. Through regular testing, the use of PrEP for high risk individuals and ARVs for those who are living with HIV, the virus could be eradicated. The challenge to make this happen remains in getting every one of us to take responsibility for our health.
President Cyril Ramaphosa, in his weekly newsletter ahead of World Aids Day, reiterated that the fight against HIV and Aids is far from over. As we hold out hope that a vaccine will soon lead to the eradication of Covid-19, we should never forget about the pandemic that came before it and that is still very much alive.
Gay, bi and other men who have sex with men can access HIV prevention and treatment services for free in South Africa, through organisations such as Engage Men's Health, Health4Men and Aurum Pop Inn, among others.