Botswana | Banana Club dialogue tackles trans visibility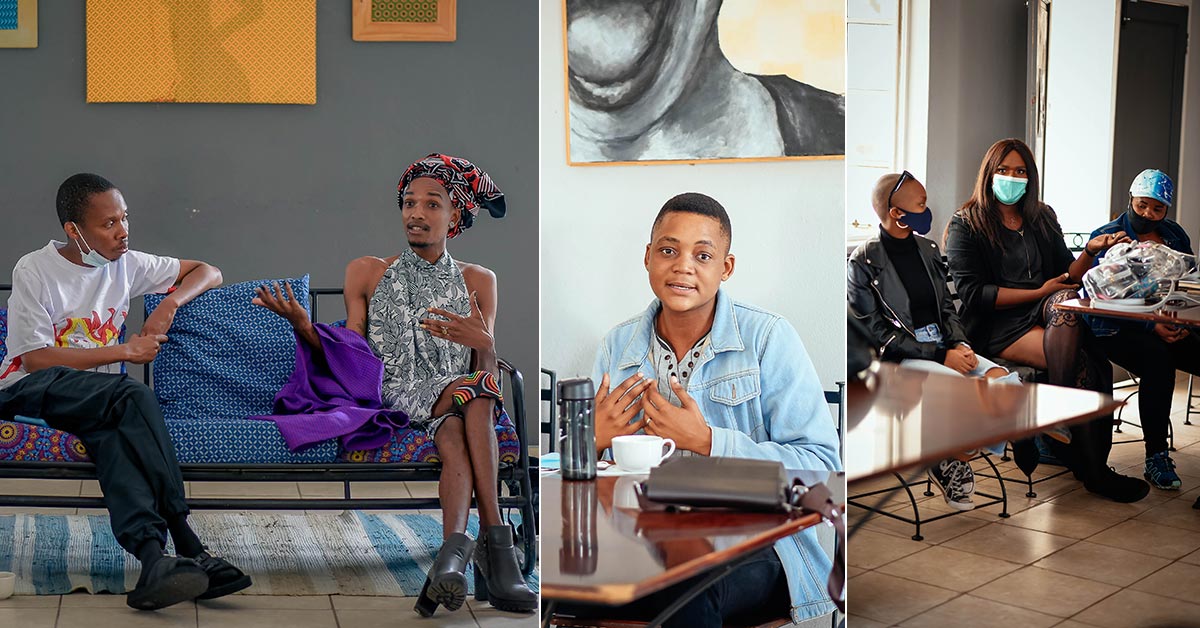 Botswana 'artivism' blog Bananaemoji recently held its fifth Banana Club dialogue, under the theme "Trans & Gender Diverse Visibility," in collaboration with the European Union.
The discussion in Gaborone explored issues around mitigating violence against trans individuals, understanding gender-affirming titles and how family and friends can offer support. The panellists discussed their different experiences, including coming out and transitioning.
"The transgender community in Botswana is often villainised by society and it is through such conversations that we set out to promote shared prosperity and help bolster their voices," commented event curator Tanlume Enyatseng.
"Many transgender and gender diverse people experience social rejection, fear, and violence, and research suggests that around 40% of transgender adults attempt suicide before the age of 25. We may not be able to radically change such statistics, but we wish to promote a more caring and accepting society that could save someone's life."
Enyatseng added: "I am truly grateful for the collaboration with The European Union to help bring this experience to life and cultivate safe spaces that lend themselves to the people with the voices seldom heard."
Silvia Bopp-Hamrouni, Head of Political, Press and Information, Delegation of the European Union to Botswana and SADC, said that the EU supported the event because "ensuring the inclusion of all members of the society is essential."
She noted that the European Commission last month published the first-ever EU strategy for LGBTIQ equality.
"Our strategy proposes to extend the list of EU crimes to cover hate crime, including homophobic hate speech and hate crime and to bring forward the legislation on the mutual recognition of parenthood in cross border situations, among others," explained Bopp-Hamrouni.
Established in 2016, Bananaemoji.com is a blog that illustrates today's evolving culture through art, social commentary, fashion and humour.
It aims to enhance the voices of the LGBTQI+ community in Botswana through innovative partnerships and platforms aimed at informing, inspiring and engaging the community in dynamic conversations.
"When we share our stories, we foster visibility and wipe out myths. The visibility that comes from different people sharing experiences, queering and disrupting views of the world, is a celebration of plurality," said Tanlume.
"Using stories, intentionally and unintentionally, to counter erasure, to write and rewrite queer realities lends a hand to shifting social consciousness. And, when done properly, it offers people a better understanding of other people's experiences and what occupying the world means for them."
The High Court in Botswana has twice upheld the right of transgender citizens to be legally recognised in official documents and registers according to their self-identified gender.
On 11 June 2019, the High Court also made history when it legalised homosexuality, asserting that criminalising sexuality is unconstitutional. While the decision remains in force for now, the attorney general has lodged an appeal against the ruling.