Jon Qwelane will be remembered for his hate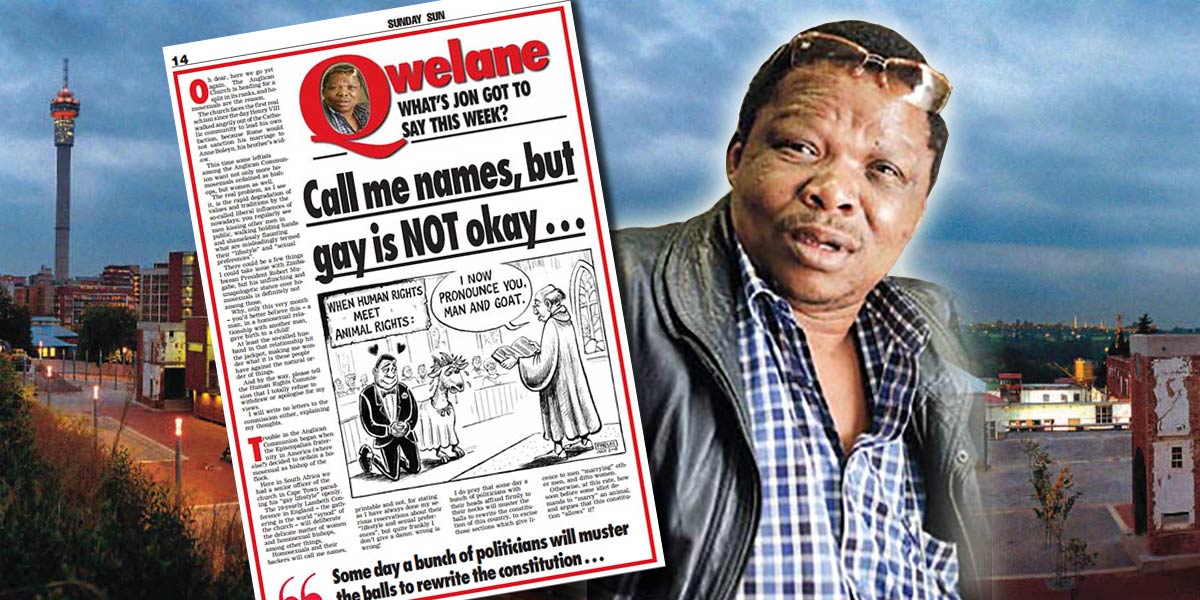 Despite his credentials as an anti-apartheid journalist, the tragic legacy of Jon Qwelane, who passed away on Thursday, will be remembered as one of unapologetic homophobia.
Qwelane, who had reportedly been suffering from ill health for some time, was the subject of decade-long bitterness and legal battles over his infamous 2008 article, Call me names, but gay is NOT okay…
In it, the former journalist suggested that homosexuality equated to bestiality, said he supported Robert Mugabe's homophobia and urged politicians to remove the sexual orientation equality clause from the Constitution.
The article struck a nerve in the country's LGBTQ+ community, sparking angry protests and hundreds of complaints to the SA Human Rights Commission which took him to the Equality Court. 
He was found guilty of hate speech in 2011, but Qwelane repeatedly challenged the ruling. This culminated in a Constitutional Court hearing in September this year over the very definition of hate speech in the Equality Act (a matter on which the apex court has yet to pronounce).
Despite being appointed (to the disbelief of the LGBTQ+ community) South Africa's ambassador to Uganda by former President Zuma in 2010, Qwelane's reputation never recovered from the fallout from the article and his dogged refusal to accept his wrongdoing.
Before spouting his homophobia in 2008, Qwelane was a well-known journalist, magazine and newspaper editor and radio talk show host on stations like 702 and YFM. He was recognised internationally for his media activism and journalism, including covering the 1976 Soweto uprising, and was arrested for speaking out against the apartheid regime.
A principled champion of free speech?
Some may argue that through the marathon legal challenge to his hate speech conviction, Qwelane was championing the principle of free speech, including the right to offend. Even if there is some validity to this view, he could nevertheless still have had the magnanimity to acknowledge the damage that he caused. 
As someone who was on the receiving end of extreme oppression based on his race, a degree of humanity and empathy for LGBTQ+ people would perhaps have offered him some redemption. Instead, he clung to his hateful views at all costs, right to the end.
He died stubbornly refusing to apologise and make amends, not only for advocating discriminatory opinions that were painful to others but also for supporting a narrative that's been used to justify violence and discrimination against LGBTQ+ people around the globe. 
Some have celebrated his death. One member of the LGBTQ+ community wrote of his passing, "Good riddance to bad rubbish". Another described the news as "a present from the universe". But there is really nothing to celebrate in the death of Jon Qwelane. There is only a sense of tragedy and anger; that a man who had battled an unjust regime wasted the last decade of his life defending bigotry, hate and ignorance.