Ghana | 22 arrested at "lesbian wedding"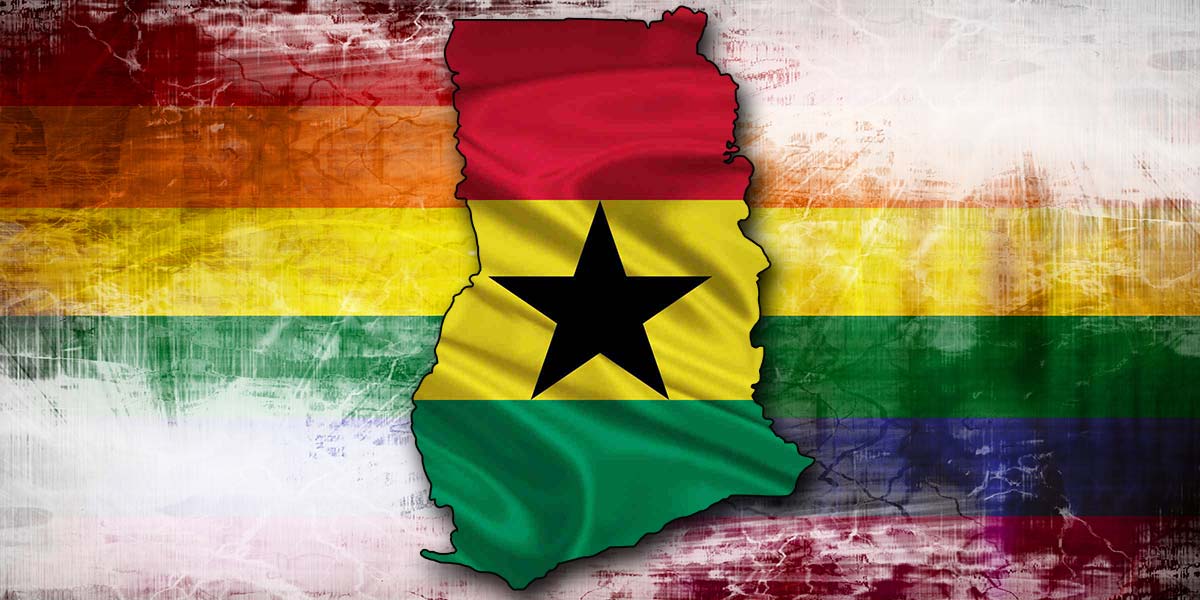 The crackdown against the LGBTQ community in Ghana continues as police arrest 22 people at a gathering claimed to be a lesbian wedding.
According to the website Ghana Web, police raided the party on Saturday 27 March in Kwahu-Obomeng, in the south of the country.
A journalist said that the gathering of around 50 people was to celebrate the marriage of two women. The venue was reportedly appropriately decorated and what seemed to be a wedding cake was visible in a picture posted by the website.
In a video said to depict the chaos of the raid, a man believed to be a police officer is heard showing "Arrest everybody!" Another individual is heard saying "We will burn them, we will burn all of them."
The participants and other media reports, however, have stated that the event was a birthday party and not a wedding as claimed by a local chief and elders who alerted the authorities.
The Rustin Times quoted Sergeant Francis Gomado of the Eastern Regional Police Command stating in a radio interview: "There was no marriage going on, or there was no blessing of a marriage ceremony between two ladies."
It's believed that the individuals who were arrested are still being held for contravening Covid-19 regulations but that more charges could be added pending an investigation.
The opening of an LGBT+ community centre by the group LGBT+ Rights Ghana in late January in the capital Accra recently sparked a wave of virulent homophobia from religious leaders and the media.
The event led to a widespread backlash and even death threats against members of the organisation and the LGBT community as a whole. Under pressure from religious leaders, the centre was raided and shut down by security forces.
Consensual male homosexuality, described as "unnatural carnal knowledge", is illegal in Ghana, with penalties including three years' imprisonment. The fear of being outed, stigmatised and possibly arrested makes LGBT people especially vulnerable to extortion.
In a statement published by Erasing 76 Crimes, the African Equality Centre said: "We feel disappointed in the whole system, including the government and the media, which have allowed homophobia and hate to flourish in Ghana. Religious opinions are considered supreme, [superceding] even the basic rights protected by the Ghanaian Constitution."
A Go Fund Me campaign has been launched to raise funds to support the LGBT community in Ghana.
THREAD: Video shows police officers arresting queer people

Ghana Police Service have arrested 22 LGBTQ+ persons at a gathering which the Chief of Kwahu Obomeng and his Elders claim was a "lesbian wedding", while attendees say it was a "birthday party"

Media interviews below… pic.twitter.com/HaNKHXr0IR

— African Equality Centre (@aec_gh) March 29, 2021
We have temporarily changed our profile picture, to express our stand with the LGBTIQ+ community in Ghana. Their struggles, are our struggles, and we will always be in solidarity because this is our fight too. #GhanaGetsBetter #QueerGhanaianLivesMatter pic.twitter.com/fYwkw3cqmZ

— Pan Africa ILGA (@PanAfricaILGA) March 31, 2021