Desperate bid to save burned Kakuma LGBTQIA+ refugees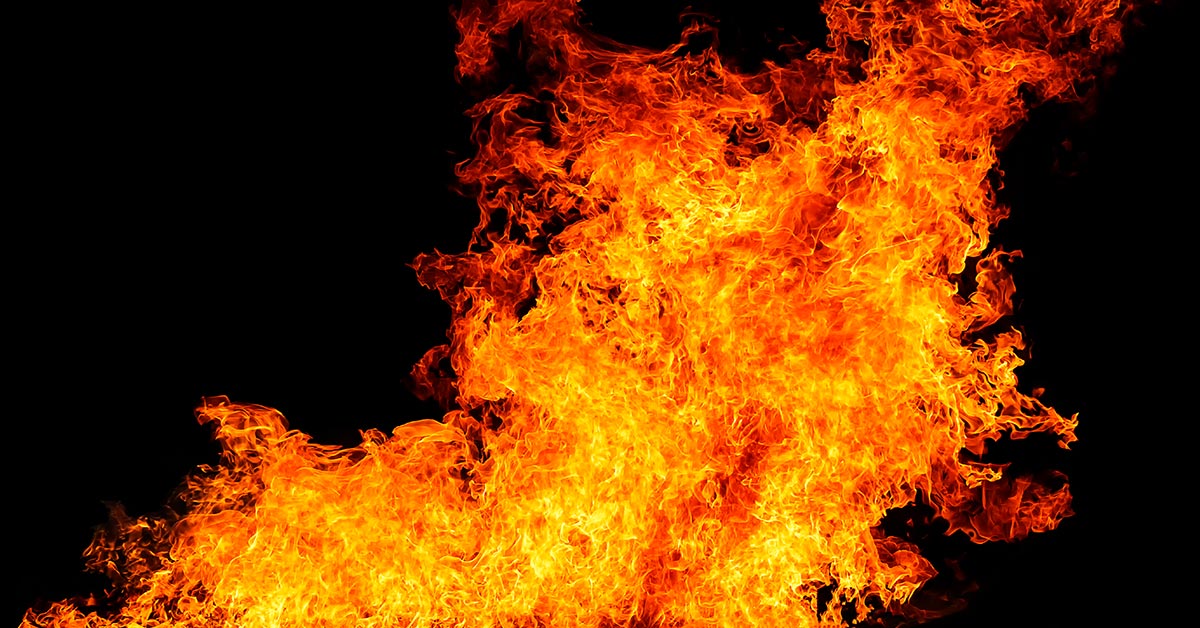 On the morning of 15 March, a petrol bomb was thrown into a group of LGBTQIA+ refugees, allies and their children who live in Block 13 in the Kakuma refugee camp in Kenya.
The blaze is the latest in a long list of vicious attacks against the Kakuma refugees including a previous fire attack on 15 February. The LGBTQ+ refugees are unsafe and experience numerous forms of physical and sexual violence on an ongoing basis; from beatings and torching to slashing and rape.
Activists say that the slow response by the police and other authorities normalises and perpetuates the violence, vulnerabilities, and indignity experienced by the LGBTQ+ refugees, many of whom have fled from Uganda.
"In the wee hours of March 15th 2021 a petrol bomb was thrown onto LGBTQ+ refugees [at Kakuma camp] as they slept in the open air at Block 13 in Kakuma refugee camp," said Victor Mukasa, human rights defender and host of The Victor Mukasa Show.
"We say open air because many of the refugees at Block 13 do not have houses. They actually sleep in the yard in the middle of that semi desert. Outside, in the open air, the bomb exploded, causing a fire. Two gay men were set on fire by this homophobic attack and were severely band across large areas of their bodies."
The condition of burn victim Chriton Atuhwera now hangs in the balance, requiring immediate evacuation to a medical facility in a safe country where he can receive the specialised medical treatment that is urgently needed to save his life.
The second victim, Jordan, is also in danger of further complications if he is not evacuated to a more sterile and specialised environment.
"We are aware that in the nearly one month since the horrific, homophobic, petrol bomb attack that left them burnt across significant portions of their bodies, Chriton's condition has severely deteriorated, despite being at the highest level of a referral hospital in Kenya," said a coalition of activists in a statement.
According to reports, Chriton has spent much of this time at Kenyatta National Hospital tied to his bed, unable to access food, given that the UN Refugee Agency (UNHCR) prevented his caregiver from accompanying him. This has weakened him severely leading to the need for him to be on a feeding tube.
"We have been informed by the medical staff at Kenyatta National Hospital that they have done all that they can with the resources available to them, but still his condition continues to deteriorate. However, we believe that the care he could receive in a third country, with more specialised care, could save his life," said the activists.
Chriton has been described as a "human rights defender who has diligently provided leadership on Block 13 attempting to shield his fellow LGBTQ+ Block 13 members from harm during life-threatening violent homophobic attacks on them."
As for Jordan's condition, despite some minimal improvements, he still remains without a caregiver and in unsterile conditions where he's prone to infection and inadequate care. His condition could also take a sharp turn for the worse at any given moment. Specialised care for him is also immediately needed to avert a second tragedy.
Activists have called on human rights and humanitarian groups to organise the immediate medical evacuation of both Chriton and Jordan, to a safe country where they can receive the necessary specialised medical care to save their lives.
They have also urged these organisations to advocate for the relocation of the remaining Block 13 members to a safe place and expedite their resettlement.
In 2018, Kakuma was the site of what's believed to be the world's first LGBTQ+ pride parade in a refugee camp. The event, however, was marred by violence and death threats from fellow refugees.
To donate to the burn victims' fund, email Shanice@triangle.org.za. A petition has also been set up calling for the UNHCR and others to assist and relocate the LGBTQ+ refugees from Kakuma Camp.