Shenay O'Brien imagines a world without LGBTIQA+ hate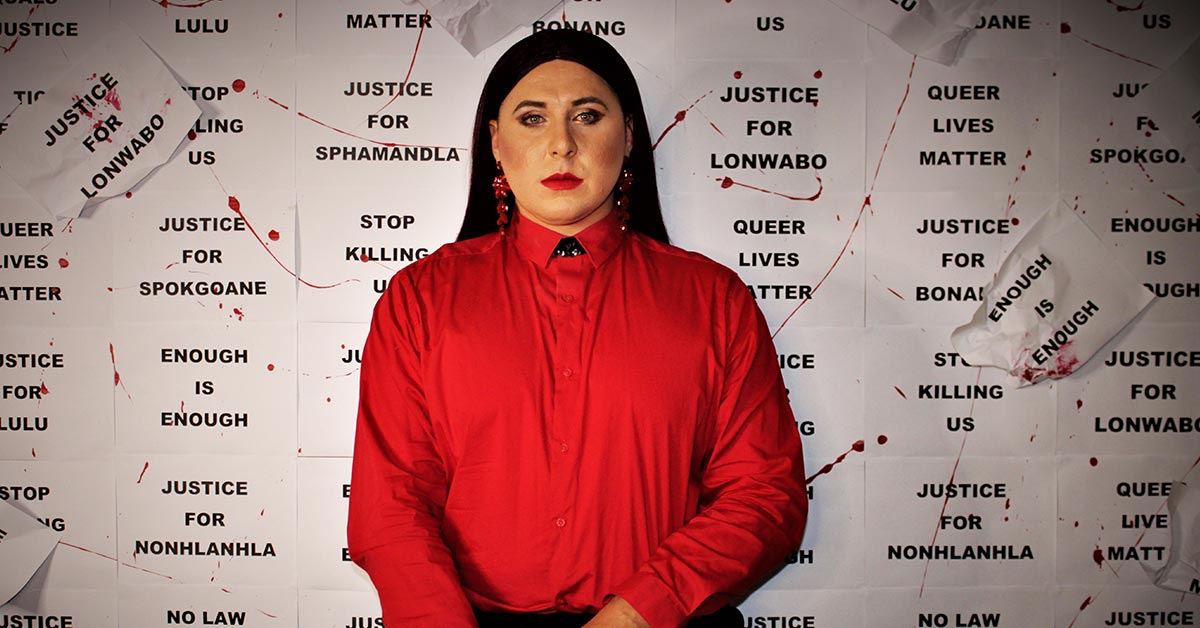 Singer Shenay O'Brien is speaking out against LGBTIQA+ hate through music, releasing a powerful cover of John Lennon's iconic 1971 song Imagine.
Shenay, arguably one of SA's top drag vocalists, also debuted a simple but deeply moving video to accompany the track, which she dedicated to hate crime victims.
The clip was shot and edited by Morne Vogel and highlights the names of some who have fallen to violence fueled by bigotry and intolerance.
Shenay told MambaOnline that she wanted to bring awareness to those killed in the recent spike in LGBTIQA+ murders, which claimed at least six people in just two-and-a-half-months.
"These individuals lost their lives, and it feels like their deaths are going by unnoticed. People live in fear every single day, for who they are, who they love," Shenay said.
"Imagine by John Lennon is one of those timeless, relatable songs. The message is simple: The Dream for a better world, and we have the opportunity to make that dream a reality. We need to stand together, we need our ally community now more than ever to help us fight against the system, the hate speech, the homophobia and bullying."
Asked why she decided to release the song and video, Shenay replied: "As an entertainer, I feel it is my duty to use my platform for everything I believe in. We have a responsibility, each and every single one of us, to ensure that these crimes won't be forgotten and to make sure that these senseless killings become a thing of the past."
She called on the community to "put pressure on the Government to finalise and implement the Prevention of Hate Crimes and  Hate Speech Bill, which was already drafted in 2016 and approved by Cabinet in 2018. It is time the LGBTIQA+ community receive the support and justice we so rightfully deserve."
Shenay added: "Everyone should be loved, celebrated, accepted for who they are and live in a world, fearlessly."
The performer has the distinction of not only being the first-ever Idols SA top 16 drag finalist (2015) but she is also the co-creator of the We're Queer My Dear LGBTIQ+ community web series.
Watch Shenay O'Brien's haunting cover of Imagine below.
Sign the petition calling for the SA government to take action against LGBTIQ+ hate.