Amstel drops MacG show over new transphobia row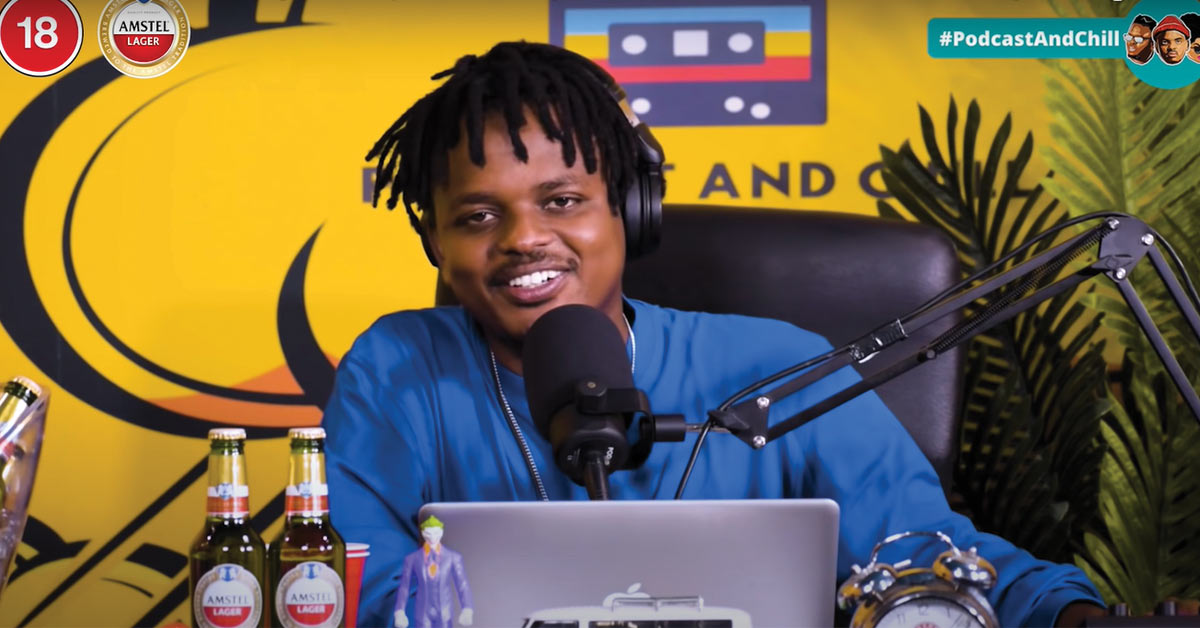 Amstel Larger has become the latest sponsor to can its partnership with the 'Podcast and Chill with MacG show' after the hosts again came under fire for new transphobic remarks.
In the 22 November edition of the podcast, Macgyver 'MacG' Mukwevho and his colleagues Sol Phenduka and the Ghost Lady clumsily discussed claims by a transgender woman that she'd had an affair with a married actor.
The trio talked about how the woman was doing a disservice to her community by "outing" the actor and trying to publicly embarrass him for being involved with a transgender woman.
Things took a turn for the worse when Phenduka couldn't find a word or term to describe a cisgender woman and so said that a "non-trans woman" is "a woman", suggesting that trans women are not 'true' women.
He also asserted that the actor "likes riding beautiful transies", eliciting uproarious laughter from MacG and the Ghost Lady.
MacG then expressed his surprise that such an attractive woman could be transgender. "I saw a picture of the trans woman; she's beautiful! I mean, she's trans?" he asked in disbelief.
When Phenduka queried why he was so surprised that she is trans, MacG replied: "She looks like a woman, bro!" Despite the other two insisting that the woman is indeed a woman, MacG appeared to remain unconvinced.
Amstel Lager, which is prominently featured in the episode in the form of an on-screen logo and in-studio product placement, has now responded by pulling its sponsorship.
"The Amstel brand, locally and globally, is centred around friendship and inclusion of all people, regardless of gender, race or sexual orientation, without discrimination, and we distance ourselves from any transphobic and homophobic views," said the company.
"We have officially parted ways with 'Podcast and Chill with MacG' and will no longer be a partner as of 1 December 2021," it added.
In January, MacG and Phenduka were slammed for transphobic remarks that led to then-sponsor Old Mutual ending its relationship with the show and describing the comments as "harmful", "ignorant" and "insensitive".
The hosts issued an apology at the time, in which they admitted that their comments had been "very homophobic, transphobic, and very distasteful" and took "complete responsibility and accountability for being insensitive, ignorant, and offensive."
They noted that the "LGBTQI+ community faces enormous challenges and violence in our societies" and acknowledged that as people of influence they have a responsibility to "not promote any kind of mistreatment and derogatory statements or slur to anyone regardless of their sexual orientation."
For many in the community, the latest transphobia furore once again calls into question the sincerity of MacG and Phenduka's January apology. It certainly shows that they've dismally failed to learn from their mistakes. And they definitely cannot continue to claim ignorance.
Legendary with what? Making transphobic jokes? K! https://t.co/tjPov2CHwe

— Mohale Motaung (@mohale_motaung) November 29, 2021