The Queer Superhero: The Mamba Interview
Raymond Motadi – best known as MonD and The Queer Superhero on social media – suffers from no lack of ambition. At just 26 years of age, this dynamic and multitalented activist, artist, entrepreneur and entertainer is committed to achieving world domination.
They started their TV career as a kid's TV show presenter and went on to host series like Cave Quest and Talent on Track, and act, produce, create and write in all manner of media while also earning a National Diploma in Musical Theatre. Most recently, MonD starred in the eVOD feature film Surviving Gaza, a coming of age story set in the kwaito era.
They co-founded the NPO Dare To Be Queer, which works to create a safe environment for queer people in underprivileged areas in Limpopo, and also founded Rainboukidz, a peer-to-peer campus movement for university students.
Under the banner of Mond Motadi Productions, they are currently producing and hosting a new season of The Queer Superhero Show (previously known as The Gay Superhero Show). This YouTube talk show features guests like Bev Ditsie and Amstel and aims to let queer people take control of their stories.
MambaOnline got to know more about this go-getter who's making waves in just about every medium they take on.
How do you identify in terms of your sexuality and gender identity and what are your pronouns?
I used to identify as gay but now I identify as genderqueer and my pronouns are they and them. I am still attracted to men but my gender expression is not limited to the binary.
Many of us spend our lives coming out, sometimes in small ways and sometimes in more meaningful ways. Tell us about your coming out experience.
Coming out is a very important subject matter that is part of our community, and it impacts us all differently. We all experience it in our own ways. Some may tend to feel that we don't have to come out and I understand where they are coming from, but the reality is that we live in a cishet patriarchal world that is riddled with religion and culture used as weapons to prevent people from accepting themselves. Coming out is not about other people, it is about one's individual journey. My coming out was a process. I was bullied in high-school which forced me to share it with some of my friends who accepted me and some who rejected me. I decided to move to a boarding school in Johannesburg after attempting to take my own life. I attended The National School of the Arts and I found people like me, [although] at this point I had not told my parents. I decided to visit my aunt for the March school holidays and while I was there, my cousin outed me. She then went on to tell my very religious Aunt who called me demonic. And she then called my mother who asked me if this was true. I did not deny it. I then waited until the June holidays to dress in a fem way in the taxi home. This was the birth of my activism. I arrived home and told my whole family that this is who I have always been. My father accepted it but my mother took time; she is a pastor's wife and she cared about what the community would say. But as the years went by, she told me that the reason she was angry was that she was scared that she would lose me to a hate crime.
Is your family now supportive of you?
My family is very supportive of me even though we hardly ever talk about my identity. It's like the elephant in the room sometimes. We never talk about who I am dating and when anyone addresses me [about] having a partner, they always refer to someone of the opposite sex. I often have to remind them that I am not attracted to the opposite sex. They love me a lot and that is all that matters.
Is there a queer 'superhero' – an achiever or public figure – who you have been inspired by or looked up to?
I love this question so much! I don't necessarily have one queer superhero who I look up to but there are many queer people who I consider to be superheroes that inspired the work I do today: Simon Nkoli, Dr Bev Ditsie, 3sum, Judge Edwin Cameron, Rev Jide Macaulay, and Marsha P Johnson. These people hold such profound importance in the existence of my being. They are the reason I am alive today. They inspire me to continue on the quest for queer liberation through media.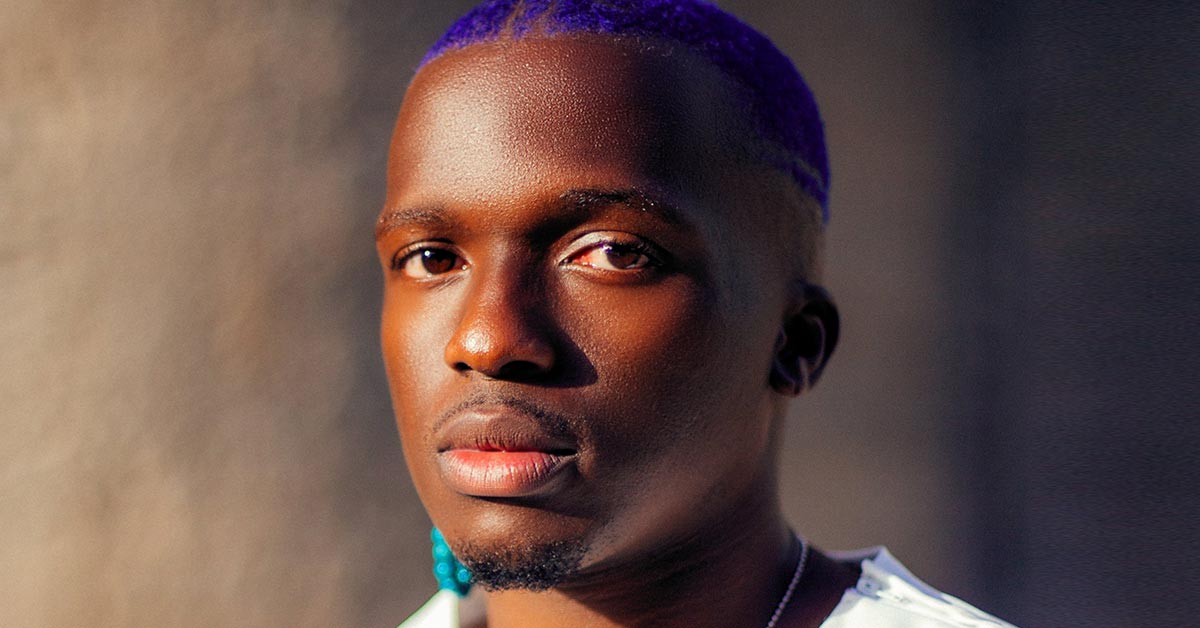 What led you to create The Queer Superhero Show?
I have been creating digital content since 2014 and I had multiple shows that didn't succeed. But on one of my last shows, The mon-D show, I shot an episode at Pride that got more views than any other video on my platform. I then decided that I would only focus on queer content. I faced many challenges, but I finally got on the Old Mutual AMPD Studios platform which allowed me to create The Queer Superhero Show; a safe space for the community by allowing queer people to take charge of their narrative and rediscover their superpowers.
Who has been your most memorable guest?
It has to be one of my latest guests; Sithembiso Zuma, a queer person living with a disability. He taught me so much about life and the spirit of resilience. I truly appreciated his candour and positive spirit. We need more representation of queer people in this world. We are a diverse community that is infinite.
And who would be your dream guest?
There are three people that I'd love to interview. Billy porter, because as a musical theatre graduate, I am obsessed with what he represents for me. The second person is Queen Latifah; she was one of the very few visible black queer women that I saw on TV while growing up. And the third person is Lil Nas X. I just love who he is and how he has fully evolved into himself. I would love to be his friend too!
Would you like to see the show on mainstream TV?
I would love to see the show go mainstream, and I have no doubt that it will. But I want it to be on a digital platform to launch it to the rest of the world. Digital is the future, and we have to adapt to the times.
What role do you think being out and queer has had on your career and success in the media?
It's truly been remarkable because I have always branded myself through my queerness which has allowed me to navigate through my artistry with intent and no fear. It's helped me understand that as a queer person who is an artist, I can thrive in this industry by being authentically myself.
Do you think that the media and entertainment industry is welcoming to queer people?
The industry loves to benefit from the lives of queer people without understanding their struggles; something that has happened for the longest time. People tend to subject us to gimmicks or forms of entertainment for their personal gain hence it's important for us as queer people to pull each other up, build a community and strengthen the pink economy.
As a media content creator, what is the biggest stumbling block to creating queer media in SA?
Having to convince broadcasters that their audience is ready for queer content! I'm tired of asking for a seat at the table so I am creating my own table that will not segregate anyone but integrate. We are a community of inclusion.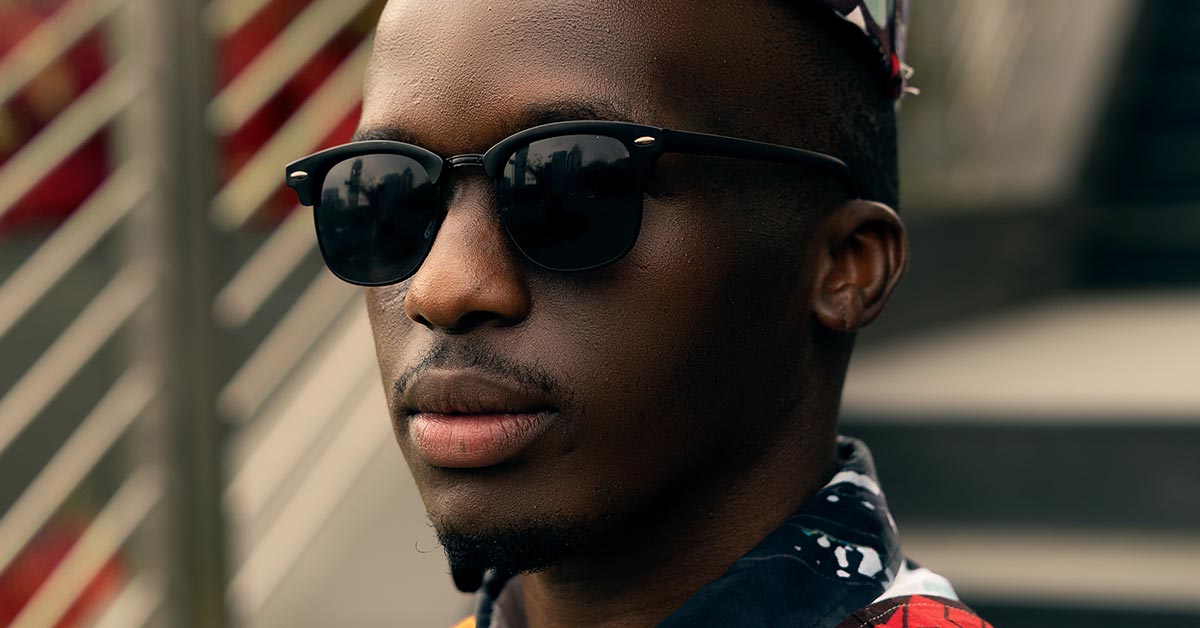 Do you believe that only queer actors should play queer characters?
I believe that queer actors should be given any role to play and that it shouldn't solely be based on their queer identity. Even though I do understand the sentiments of queer actors being in queer roles, I wouldn't want that to be limiting to the queer actor and their range. That would place the queer actor in a box that essentially marginalises them. I, however, do think that when it comes to identities such as transgender and non-binary, those roles should be given to queer actors because cishet people wouldn't be able to transform themselves to play those identities. It is not about the makeup or the prosthetics but more about the inception of the identity.
If you were to create a comic-movie-style 'queer superhero', what powers would they have?
I also love this question! I wish I could time travel. To live in different times sounds like an exciting idea to me. I am fascinated by different periods of our existence as a species. I imagine myself going back in time as my Queerself, with technology, and introducing that to everyone.
What kind of impact would you like your work to have?
I would love to have a huge impact, not only in South Africa but the continent and the world. I would love to open a homeless shelter to house queer people who have been ostracised by their family members, and to assist in the decriminalisation of queer people on the continent of Africa and the world. I would love to have an impact that will outlive my bloodline, one that's based on my purpose, not on any materialistic things that I might acquire through this journey.
What's next for MonD – the queer superhero?
Queer world domination! A media mogul, a star, a philanthropist, a father, a life partner, a billionaire, a queer superhero icon!