Queer defiance! Thousands turn out for Johannesburg Pride
Thousands of LGBTIQA+ people and their friends and family refused to bow to intimidation and came out for the 33rd edition of Johannesburg Pride in Sandton on Saturday.
After a two-year Covid-19 break, anticipation for the event was high in the LGBTIQA+ community. That was shaken last week when the US government issued a warning of a possible terror attack, believed to be targeting the Pride event.
There were initially fears the celebration might not go ahead but in the spirit of the Pride movement, the Johannesburg Pride organisers chose to hold the event as planned, under the slogan of #WeWillMarch.
A heavy police and security presence was in evidence as the crowd slowly swelled during the morning, culminating in the afternoon Pride march through the streets of South Africa's financial hub.
"So far I'm enjoying it, it's so great being here," commented Violet. "Because we have extra security, it feels so nice and feels so safe."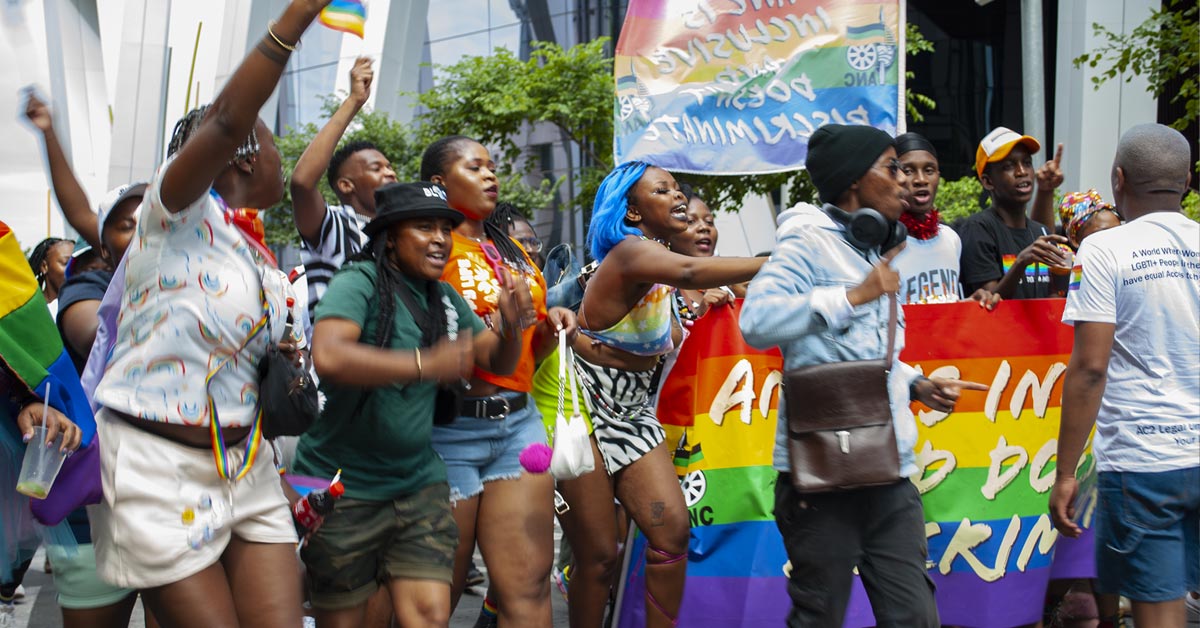 Fueled by the real threat of queerphobic violence, there was a new energy, defiance and sense of meaning to Johannesburg Pride that has arguably been missing in recent years. Even nature played along; at one point, a double rainbow appeared in the sky.
"This is actually quite an honour to be here at Pride because we have been living in the closet. It means a lot to be yourself," said Chloe, one of the participants. "And terrorist attacks won't stop us. If we go out, we go out with a bang."
Marcus, another marcher, admitted that he was feeling nervous but was determined to come to Pride. "Queer representation is very important and I don't think anything should get in the way of that. We shouldn't be intimidated in any way. We should just be out here and tell people that we're not scared to be seen and not scared to be who we are," he asserted.
"This is my first time at Pride," said Duduzile. "It was a bit scary. I was a bit sceptical to come but then I'm like, I'm not gonna fold because then they get to win, they get what they want, that we go back into hiding. So we are here, we're celebrating, we're going to have fun!"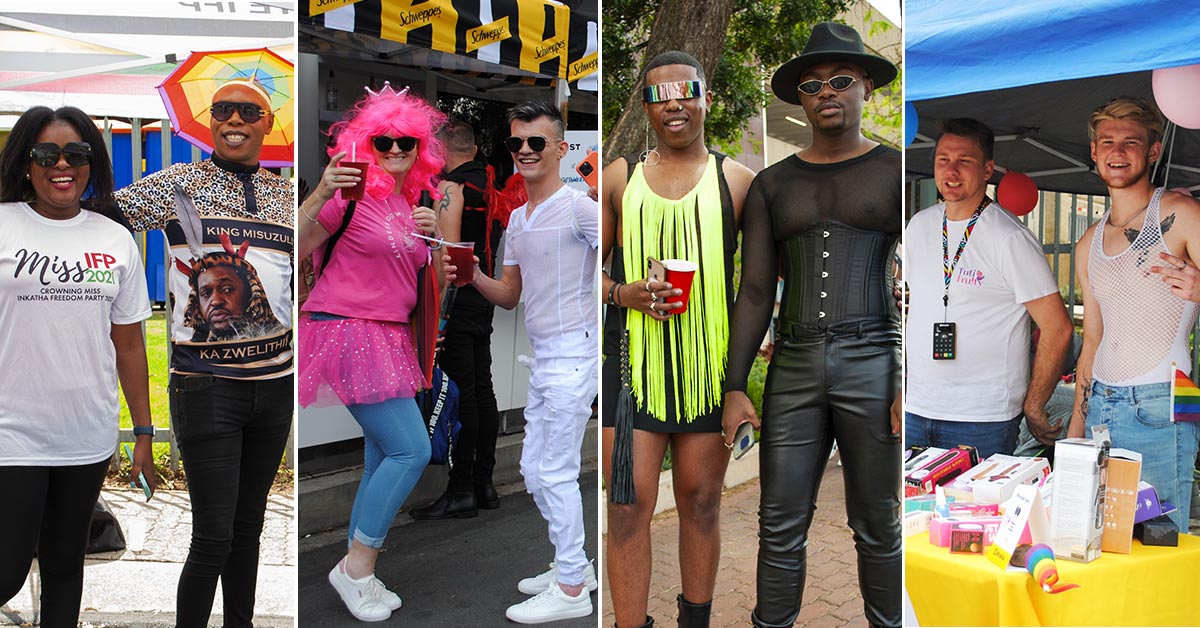 There was food and drink on sale and vendors offering their wares, while allied political parties, companies and LGBTQIA+ groups engaged with the community at their stalls.
The party went on into the night with revellers entertained by a host of performers and DJs.
Faith Mazibuko, the Gauteng MEC for Community Safety, was among those attending the event. "As the Gauteng Provincial government, we are proud to be celebrating the LGBTIQA+ community, especially when they convene such important events. This event today is a proud moment, a great day that all of us can celebrate who we are," she said.
"We had a very emotional day as we reinforced our right to exist," said Kaye Ally, Chairperson of Johannesburg Pride, after the event. "Keep in mind that Pride stems from a defiant movement, and we will not be threatened due to our sexual orientation or gender identity."
She added: "We acknowledge that staying away from the march was a difficult decision and that joining the march was also a difficult decision. We respect each individual's personal choice."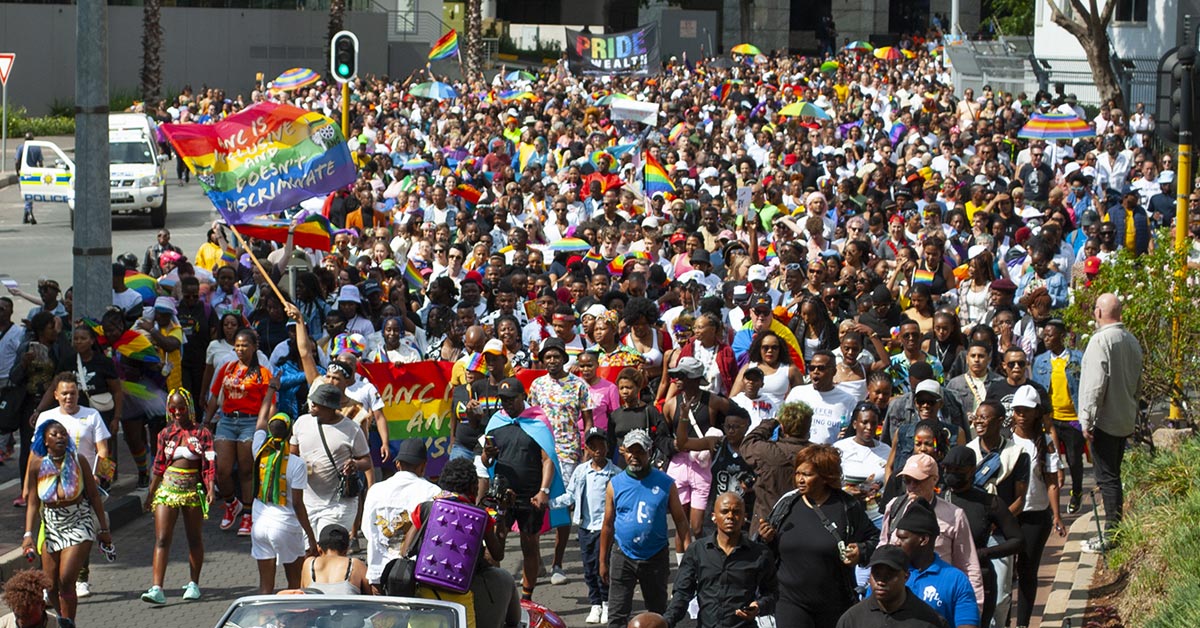 Photos and additional reporting by Ziyanda Yono