In Pictures: Johannesburg Pride 2022 celebration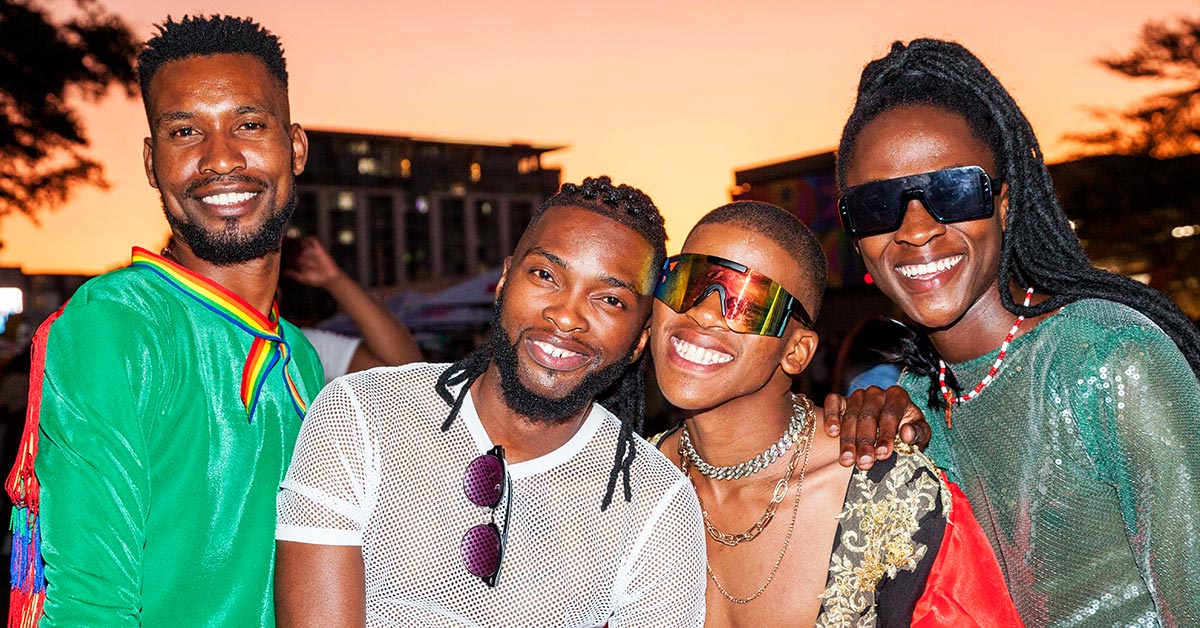 Here's a collection of gorgeous images of the post-parade celebrations at the 33rd edition of Johannesburg Pride in Sandton on Saturday, 29 October.
Held despite fears of a possible terror attack, this year's event was characterised by a renewed sense of Pride and queer defiance.
Refusing to stay home, the participants were determined to celebrate their freedom to express their diverse sexual and gender identities.
After the march, they were entertained by live performers and DJs, with celebrations continuing into the night. Enjoy the post-parade photos by David Penney below.
You can also read our full Johannesburg Pride 2022 report here, or check out our two other galleries of images: The Faces of Johannesburg Pride and In Pictures: Johannesburg Pride 2022.