Religious groups push Taiwan to hold referendum on same-sex marriage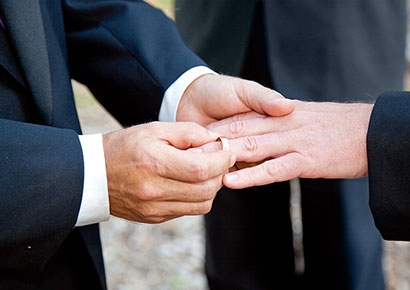 Conservative groups in Taiwan – backed by US religious bigots – are trying to thwart a court ruling that ordered the recognition of same-sex marriages, through a referendum.
In May last year, the country's top court, the Council of Grand Justices, said in a landmark ruling that the government had two years to change the law to enact marriage equality. This would make Taiwan the first nation in Asia to legalise same-sex marriage.
The government agreed to abide by the ruling but it's now being reported that a referendum on marriage equality and LGBTI rights will be held on 24 November.
The move follows efforts by conservative and religious groups, led by the Happiness of the Next Generation Alliance, to force the public vote. The alliance has collected more than the 280,000 signatures legally required to call a referendum.
It's unclear if the referendum results would overrule the court but it could result in the government introducing some kind of watered down legislation to recognise same-sex unions without full marriage equality.
The poll will reportedly ask the public if marriage should only be between a man and woman and if a 'separate but equal' law should be enacted for same-sex couples. The anti-LGBTI groups say that this would protect 'traditional marriage' and 'family values'.
The public is also expected to be be asked about rolling back LGBTI-inclusive portions of Taiwan's Gender Equity Education Act.
According to OutRight Action International, anti-LGBTI organisations in Taiwan are being supported by conservative US-based groups like the National Organisation for Marriage.
"It's hard to believe – but US evangelical leaders are even recording messages and translating them to Mandarin to thank Taiwan anti-LGBTI forces fighting for 'natural' marriage," said Jessica Stern, Executive Director of OutRight, in an email.
"Right now, anti-LGBTI extremists are funnelling millions of dollars into Taiwan to run fear-based smear campaigns—spreading ignorance and fear about LGBTI couples and their families," she claimed.
Taiwan is regarded as one of the most progressive states in the region when it comes to LGBTI rights. Homosexuality is legal and discrimination against gays and lesbians is outlawed in the areas of employment and education. It also hosts the largest Pride parade in Asia.
President Tsai Ing-wen – who assumed office in 2016 – has affirmed her support for marriage equality but has said that it is up to lawmakers to make this a reality.