UK refuses to ban "gay cure" conversion therapy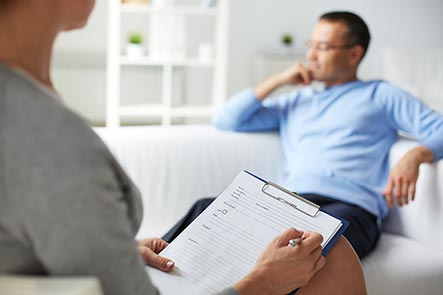 The UK government has rejected a petition calling on it to make offering so-called "conversion therapy" a criminal offence.
"After events around the world such as the Orlando shootings and Trump's election, many members of the LGBT+ community no longer feel safe in the UK," wrote the petition's creator, Molly Mantle. "This legislation would help these people feel safer and more able to be open about their true identity."
She explained further: "This therapy often includes electric shocks, counselors encouraging suicide, and damaging ideology linking LGBT+ identities to sexual abuse from family members in early years."
The petition received over 30,000 signatures but it wasn't enough to sway the government to formally ban the crackpot practice.
In a statement, the Department of Health confirmed it was opposed to conversion therapy, but said it had already "worked with the main registration and accreditation bodies for psychotherapy and counselling practitioners" to develop agreements against it, including "training and awareness raising amongst their members in relation to this issue".
The department added: "The Government fully recognise the importance of this issue and the adverse impact this treatment could have on lesbian, gay and bisexual people.
"There is no evidence that this sort of treatment is beneficial, and indeed it may well cause significant harm to some patients.
"It is incumbent on professionals working in the National Health Service to ensure that treatment and care, including therapy, is provided to every patient without any form of discrimination."
If the petition had received over 100,000 signatures it would have been eligible to be debated in Parliament.
In December, Malta became the first nation to outlaw trying to change LGBT people by passing a law that criminalises conversion therapy as a "deceptive and harmful" act or practice.
In the US, a number of states have also banned these therapies among mental health professionals, but only with regard to minors.
In March last year, the World Psychiatric Association unequivocally stated that trying to "cure" LGBT people doesn't work and is both dangerous and unethical.
Although the South African Society of Psychiatrists has rejected conversion therapy, it remains legal and is believed to be practised in South Africa.