Judge: Cape Town hate pastor has "psychological problem with gays"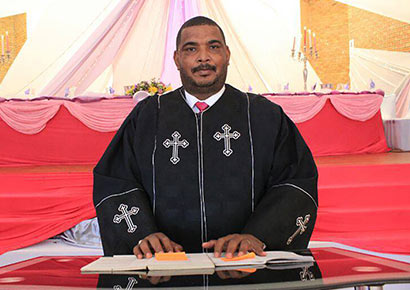 Cape Town hate pastor Oscar Bougardt appeared in court on Monday over his continued hate speech against the LGBTQ community.
Bougardt is facing jail or a large fine following charges by the SA Human Rights Commission (SAHRC) that he violated a previous court agreement to stop making the hate statements.
The Son reports that Bougard is now bizarrely claiming that he did not understand that the agreement meant that he was not allowed to make discriminatory comments about LGBTQ people.
Despite his ongoing defiance in the weeks ahead of the court appearance, Bougardt's lawyer, Christa Verster, also revealed that he was now sorry for what he had said and was prepared to again apologise to the gay community. She added that the preacher had simply been speaking out according to his religious beliefs.
Judge Lee Bozalek responded sharply that, "It does not sound like a sermon to me. It sounds like he has a psychological problem with gays. He has to see somebody for this."
Michelle Norton of the SAHRC insisted that only the threat of being jailed would ensure that Bougard stopped his homophobic and hateful vitriol.
Verster, however, asked that the court show Bougardt mercy and give him a suspended two year sentence. She agreed that if he violated the agreement again, "he can serve imprisonment."
Bougardt told the newspaper outside the court: "The judge is entitled to his opinion. I do not have a psychological problem, although something happened to a friend a long time ago."
The pastor's Facebook page was unusually silent on Tuesday about his earlier appearance in court. On Saturday, he wrote that, "this is not a case against me, but a case against every Christian preaching the Holy Book."
Since at least 2011, Bougardt has conducted a vile campaign against the LGBTQ community, accusing gay people of being child molesters and sinful perverts.
In his 2014 court approved settlement with the SAHRC, Bougardt agreed to stop making discriminatory or hateful comments against the LGBTQ community. He also apologised and asked for forgiveness.
However, he soon went back to repeatedly attacking, insulting and demeaning LGBTQ people on social media and in the press, and even appearing to call for their execution. In September 24, 2015, for example, he wrote: "We need Isis to come to countries who are homosexual friendly. Isis. Please come rid South Africa of homosexual curse."
In January, Bougardt claimed that Cape Town's drought is God's "divine judgement" because it "is the capital sodomite city of the world…"
Judge Bozalek is expected to deliver his verdict on Friday.