Lebanon | Beirut Pride cancelled as organiser arrested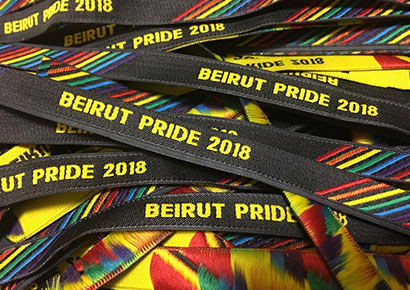 Lebanon's LGBTQ community is in shock after Beirut Pride celebrations were blocked midway in a crackdown by the authorities.
The planned nine-day festival was launched on Saturday with a brunch to celebrate parents who've supported their LGBTQ children. This was followed by a party, a talk about transgender issues and other events.
On Monday, however, censorship bureau officials and security and vice police arrived at a public reading of a play and demanded that it be stopped. The organiser of Pride, Hadi Damien, was arrested in handcuffs and detained overnight.
His lawyer, Layal Saqr, told AP that Damien was interrogated for "encouraging debauchery and offending public decency."
In a statement, Damien said he was not physically harmed by the police, in contrast to others who've been detained in the past and "who show marks and blue spots they claim are beating marks."
He was ordered to sign a document agreeing to cancel the rest of the Pride events – which were to include a street party, a drag show, and legal and sexual health workshops – or face charges that could have seen him jailed for up to two years.
Beirut Pride called on all organisers "to freeze their events for the week as per the signed pledge, for their safety and that of the attendees."
The Pride would have been the second to be held in Lebanon. Last year's festival – the first in an Arab speaking country – was also forced to cancel some of its events, including a parade, following threats by Islamist extremists.
Article 534 of the Lebanese Penal Code, which prohibits sexual relations that "contradict the laws of nature", has historically been used to jail and prosecute LGBTQ people for up to a year.
The Lebanese authorities have been criticised in the past for forcing men accused of homosexuality to have anal exams. These tests were discredited by the Lebanese Order of Physicians in 2012, but there were reports that they were forced on five men as recently as 2014.
In January 2017, Lebanon's highest court ruled that homosexuality is not unnatural and that consensual adult gay sex is not against the "order of nature" and cannot be prosecuted.
Despite this, LGBTQ people continue to face persecution, social stigma and discrimination in Lebanon. While the country has traditionally been seen to be more relaxed than others in the region when it comes to sexual minorities, this latest attack on the LGBTQ community suggests that a harder approach is now being taken.