LGBTQ South Africans are standing up and making an impact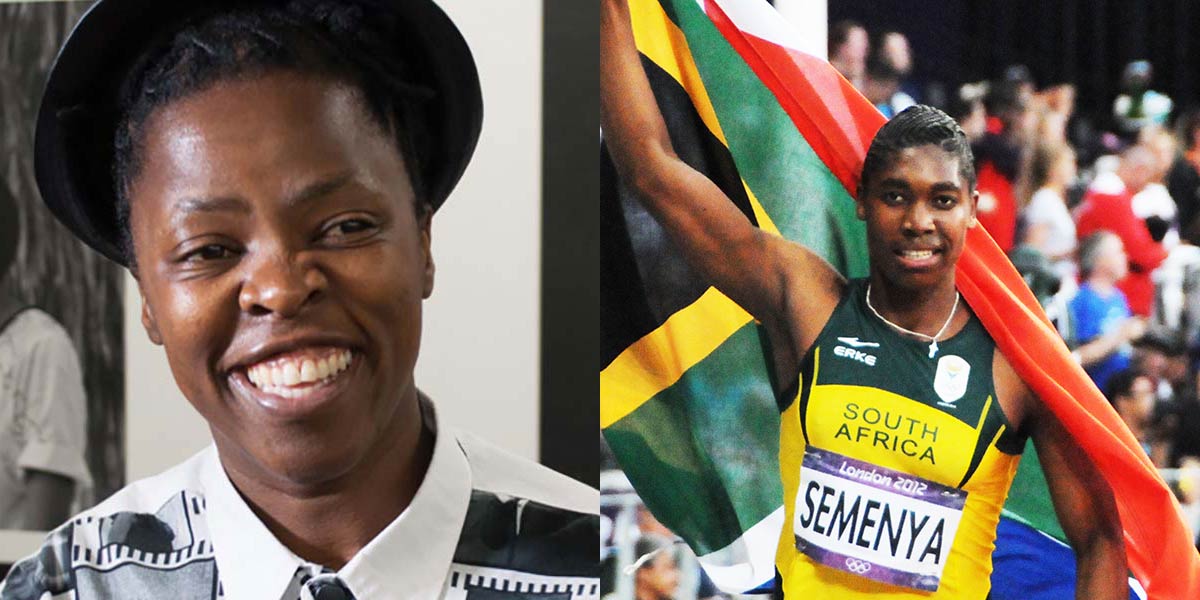 From Zanele Muholi to Caster Semenya, LGBTQ South Africans are among the country's most influential people, reveals two recent reports.
Olympic star Semenya, who married her wife Violet Raseboya more than three years ago, has been named the 2018 Most Influential Young South African by international rating firm Advance Media.
The athlete has become a national and international icon, not only for her sporting prowess, but also due to her steadfast refusal to accept disgraceful attempts by the International Association of Athletics Federations (IAAF) to limit her natural abilities.
At least two other openly LGBTQ individuals are featured in the top 10. This includes Brent Lindeque, best known for his GoodThingsGuy.com website, which highlights positive news, in fourth place. In 2017, Lindeque and his longtime partner, who are raising two teens, competed in the television cooking show My Kitchen Rules South Africa.
Social media sensation LaSizwe Dambuza came in seventh place. He has garnered hundreds of thousands of fans and followers thanks to his humorous videos. He was also featured in MambaOnline's own recent "top queer South African celebrities and entertainers" list.
The Most Influential Young South Africans initiative is an annual awards and ranking scheme for young South African achievers between the ages of 15 and 40 "intended to disclose the true and genuine potentials of young people who are earnest to turn around the fortunes of South Africa's economy and whose works are at par with their impacts."
In another separate ranking, Zanele Muholi, South Africa's most acclaimed queer photographer and visual activist, has been revealed to be Africa's leading artist.
She topped Corrigall & Co's report, The Top 50 Artists & the Top 20 Curators Who Validated Them, which reflects the most exhibited artists as selected by Africa's leading art experts. "In this way we could offer up a list that would not be the result of our own tastes or preferences but of those belonging to the continent's most prominent tastemakers," Mary Corrigall, the award-winning critic, academic and founder of Corrigall & Co, told House and Leisure.
Muholi has made a global name for herself by documenting the lives of the LGBTI community – primarily black lesbian and transgender women – for almost two decades. Her work has been shown around the world. In 2016, she was named one of the world's most powerful female African artists in the contemporary art world.