Betty Bangles takes on the Big Apple!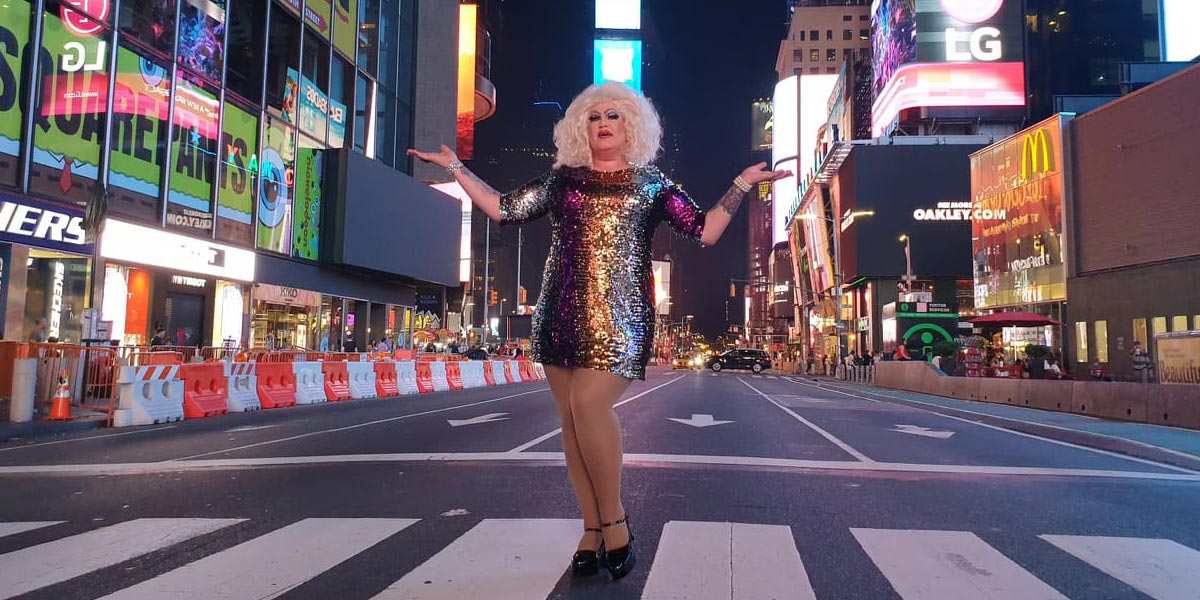 Betty Bangles, one of South Africa's most high profile drag artists, has made history by performing at the famous Stonewall Inn in New York City.
In 1969, the bar's patrons sparked the LGBTIQ rights movement when they fought back against the police when faced with another homophobic raid. That revolt also led to the world's first Pride marches.
On Wednesday night, just days after the 50th anniversary of the Stonewall Riots, Betty (also known by her alter ego, Bernard Buys) performed on the inn's stage, which was recently graced by the likes of Madonna.
"It was amazing!" Buys told MambaOnline. "Everyone was so welcoming and raved about my performances after the show. I was very nervous because my style is very theatrical which is very different from most of the New York queens but I think that is exactly what sets me apart."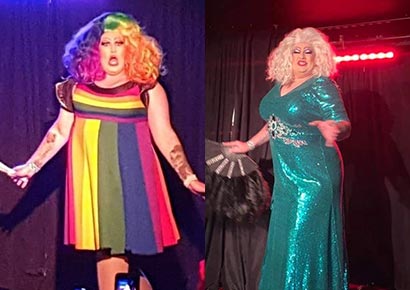 "It was a wonderful feeling to perform in the place where everything started for us as the LGBTIQ community and you can definitely feel the energy there."
Buys explained that he had always dreamed of performing in New York City. "Two years ago I came to New York for the first time and went to Stonewall and remember thinking how cool it would be to perform at this historic venue."
The opportunity finally presented itself when an event planner for Stonewall visited South Africa, saw Betty in action and invited her to perform at the venue (which was made a national monument by President Obama in 2016).
"I mean what are the chances of her being at my show half-way across the world in South Africa? So I believe one hundred per cent that if you put your mind to it your dreams WILL come true," said Buys.
The Stonewall event at which Betty performed was a charity show called Stonewall Gives Back. It's believed that this makes Betty the first South African drag queen to ever appear at the hallowed venue.
Buys described it as a career highlight. "After my TV show [Betty Bangles en die Dossers], I thought how can I top that? Well, this definitely topped that! It was surreal to think that I was in the same dressing room where Madonna and Taylor Swift recently hung out for their performances at Stonewall."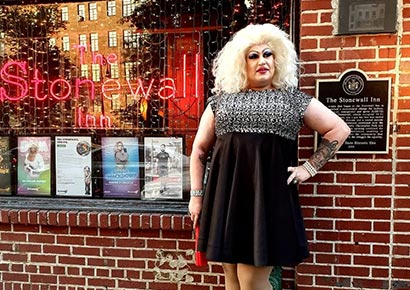 Buys also got to take part in the WorldPride parade on Sunday, which drew around 3 million people to New York City. "I have never experienced anything like that ever. We all actually got emotional a few times during the parade. The support from the spectators, including a lot of straight people, was amazing!"
Asked what he learned from his New York Pride experience, Buys replied: "Everyone helps each other. And you can feel that they truly care about the community. That's something the South African LGBTIQ community struggles with; to care for and accept each other."
Betty has been entertaining audiences for two decades. She was the winner of the first-ever Drag Idols held on Jacaranda FM and co-hosted Cliff Central's The Casper Radio Show.
You can catch Betty Bangles every Friday and Saturday at Beefcakes in Illovo, where she is the resident drag artist.