Eswatini government officially rejects LGBTI group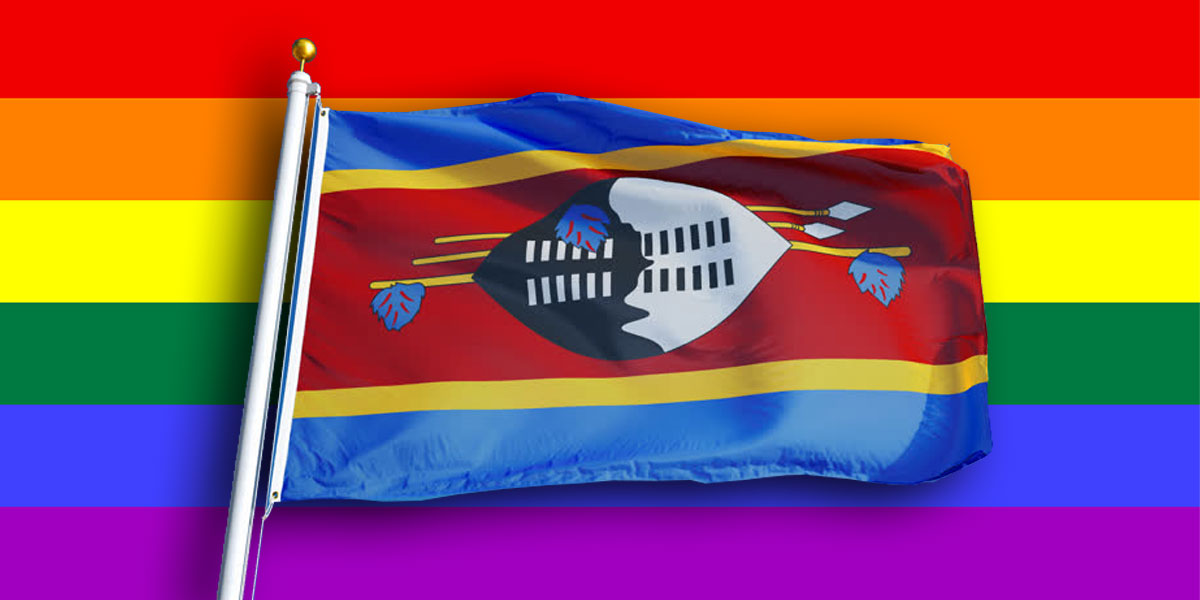 The government of Eswatini (formally Swaziland) confirms that it views LGBTI people as criminals and second class citizens who are not entitled to basic human rights.
On Friday, the Times of Swaziland reported that the government has officially rejected an application for registration by Eswatini Sexual and Gender Minorities (ESGM), which was founded earlier this year.
The group broke new ground in May by applying for recognition on the basis of its primary objective of the "protection of the rights of lesbian, gay, bisexual, transgender and intersex (LGBTI) in Eswatini…"
After months of delays and facing a lawsuit by ESGM demanding that it make a decision, Registrar of Companies Msebe Malinga has now formally denied the application.
"The Constitution, in Section 27, clearly states that marriages must be between men and women, whereas this association wants to promote same-sex relations, which is explicitly prohibited in our Constitution," said Malinga.
"It will be inappropriate for the registrar of companies to register an entity whose objectives are not provided for in the Constitution or any legislation," he continued.
Malinga pointed out that the Eswatini Constitution does not specifically outlaw discrimination on the basis of sex or sexual orientation. He also noted that while the criminalisation of homosexuality is not actively enforced in practice in the kingdom, same-sex sexuality remains illegal.
The registrar further said that the organisation's objectives do not satisfy the "communal or group interest" as defined under the law and that he cannot legally register any entity that is "calculated to mislead the public or to cause annoyance to any person or is suggestive of blasphemy or indecency…"
"We do not know whom to trust anymore…"
Activist Melusi Simelane, who founded ESGM, told MambaOnline that he was "shocked" to first hear about the registrar's rejection through the media. He said the decision has served to confirm that the government of Eswatini openly discriminates against its LGBTI citizens.
"Our government has gotten away with state-sanctioned homophobia for so long, maligning and persecuting us for so long, without admitting it. Today they have admitted it and the world can finally see the government of Eswatini for who they are," he asserted.
"It is quite saddening that again our government refuses to assure us of the very basic of fundamental human rights, as enshrined in our constitution of 2005. All we were asking was to enjoy our freedom of association. And they have denied us that."
Simelane said that LGBTI Swazis continue to face an everyday struggle to exist: "We're not getting the services that other get because of stigma and discrimination [and] we're regarded as secondary citizens by duty bearers and other non state institutions because we are criminalised by a colonial era law."
Simelane, his lawyer and ESGM's members are still digesting the rejection before making any decision on how to respond or if they will challenge the decision through the courts.
"We're only still dealing with the government's underhanded approach. We are not yet sure of the meaning behind their actions, let alone the letter they sent us. Ours for now is to go back to the membership, and have our legal team advise us of the meaning of this."
Simelane expressed hope that the international community will "help us realise our freedom of association," adding: "We do not know whom to trust anymore, when our government can throw us under the bus in this manner."
Eswatini is one of the world's last remaining absolute monarchies and has often been criticised for its poor human rights record. Offences such as sodomy are illegal and citizens "suspected" of the act can be arrested without warrant under the Criminal Procedures Act of 1938. While this is not currently enforced, LGBTI people still face widespread societal and legal discrimination.