Social media platforms failing to stop LGBTQ+ hate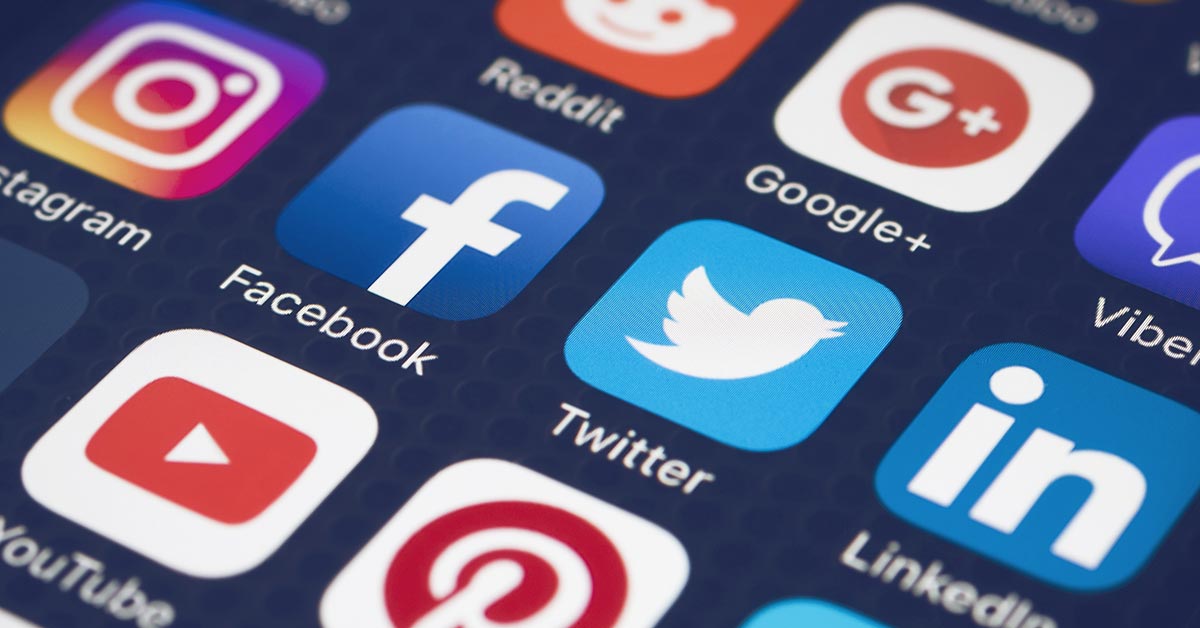 Twitter and Facebook are failing to enforce their own guidelines and have allowed a surge in LGBTQ+ hate on their platforms.
That's according to the Digital Hate report, published by The Center for Countering Digital Hate (CCDH) in collaboration with the Human Rights Campaign (HRC). It looked at the "wave of online extremist anti-LGBTQ+ rhetoric" triggered by the recent passage of Florida's 'Don't Say Gay or Trans' Bill.
The bill, which was signed into law by the US state's Governor Ron DeSantis in March, bans discussions about sexual orientation and gender identity in primary schools.
The report found that in the month after the bill was passed, the average number of tweets per day using slurs such as "groomer" and "pedophile" in relation to LGBTQ+ people jumped by 406%.
The CCDH estimates that the 500 most-viewed tweets that advance the false "child groomer" narrative have been viewed at least 72 million times between January and July 2022.
Although these slurs violated Twitter's 'Hateful Conduct' policy – which prohibits attacks or threats against people based on their sexual orientation, gender, or gender identity – Twitter failed to act on 99 of 100 of the highest-reach hateful tweets identified in the report, even after researchers anonymously reported them.
Just 10 people drove 66% of impressions for the 500 most viewed hateful 'grooming' tweets. Among this 'Top Ten' were politicians Marjorie Taylor Greene and Lauren Boebert, Christina Pushaw, Press Secretary to Governor Ron DeSantis, and Chaya Raicheck, who founded the pro-Trump Libs of Tik Tok account.
"Facebook and Twitter claim in their rules to prohibit this kind of targeted hate and harassment but they simply don't enforce those rules on bad actors – rules which are designed to protect others' rights. The clear message from social media giants is that they are willing to turn a blind eye," said Imran Ahmed, CEO of CCDH.
"LGTBQ+ rights have been transformed after decades of hard-won progress, but progress is fragile unless you continue to defend it. Big Tech is more than happy to wrap itself in the Pride flag but when it comes down to it, they don't stand for anything but profit and expediency," Ahmed asserted.
"There are deadly, real-world consequences as violent rhetoric leads to stigma, radicalisation, and ultimately violence…"
In a separate analysis, CCDH found that Facebook is profiting from ads likening LGBTQ+ people and teachers to paedophiles, "perverts" and "groomers", placed by a large network of conservative US commentators and political candidates.
Researchers identified 59 separate anti-LGBTQ+ads promoting this hateful 'grooming' narrative placed between 5 March and August 1. According to figures from Facebook's own Ad Library, these ads received over 2.1 million impressions, and Meta has accepted up to $24,987 in payment for them.
As of August 1, Meta has continued to run such ads despite telling press outlets on July 20 "that baselessly calling LGBTQ people or the community 'groomers' or accusing them of 'grooming' is governed under their policies prohibiting hate speech."
HRC Interim President Joni Madison warned that "As social media platforms fail to enforce their own standards — enabling a wave of online anti-LGBTQ+ hate to grow without restraint — extremists are wielding dangerous influence.
"But the rise of this online vitriol doesn't just have political implications — there are deadly, real-world consequences as violent rhetoric leads to stigma, radicalisation, and ultimately violence," said Madison, who noted that one-in-five hate crimes in the US is motivated by anti-LGBTQ+ bias.
In South Africa, there's little research available about the extent of social media hate speech, but an informal assessment would reveal that platforms like Twitter and Facebook are awash with anti-LGBTQ+ rhetoric.
In a recent local high-profile case, singer Steve Hofmeyr was taken to the Equality Court for parroting the same bigoted views spread by American right-wing figures and groups, by whom he is clearly influenced.
In a video posted on social media, he claimed that the LGBTIQ+ acronym includes the acceptance of bestiality and that the LGBTIQ+ community is in support of "grooming" children.
The Equality Court case was lodged by the SA Human Rights Commission in the High Court in Gqeberha in June but is yet to be heard.