Mohale Motaung speaks his truth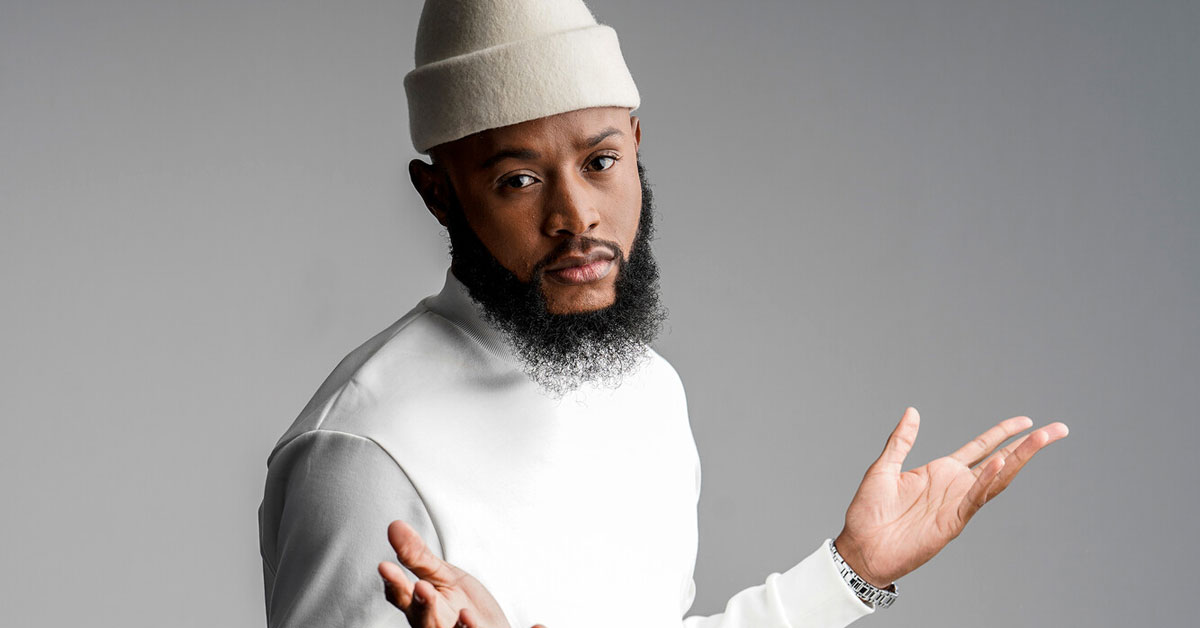 In a mere five years, Mohale Motaung has gone from an unknown individual to one of the most talked about men in South Africa.
The 27-year-old Johannesburger was thrown into the public spotlight when he started dating one of the nation's most visible queer celebrities, Somizi Mhlongo.
Their now-infamous Paris engagement and subsequent 2019 marriage were captured for both Somizi's Showmax reality series and a wedding special that broke viewership records on the streaming channel.
It wasn't long after that rumours began circulating that the relationship was in troubled waters. In February 2021, Mohale and Somizi showed a united front for a True Love magazine cover feature, insisting that they were still very much together and in love.
But it was in August of that year that the facade shattered spectacularly after audio of Mohale alleging that he'd been physically abused by Somizi was leaked to the media.
Somizi denied the claims and for a short time, his career seemed to falter before he was reinstated in his role as an Idols SA judge. He also used his reality series to address the abuse claims and pending divorce, painting Mohale in an unflattering light.
Considering the very public nature of their marriage it came as no surprise when Showmax announced that Mohale had filmed an interview with Aldrin Sampear for a special titled Mohale: On the Record to present his side of the story.
In it, Mohale doubled down on his domestic abuse claims and allegations that Somizi was a controlling husband who didn't want him to have a career of his own.
Fresh from the media frenzy surrounding the tell-all TV special, we spoke to the actor, radio host, model, brand influencer and entrepreneur about the challenges of sustaining a relationship under the glare of the cameras and the wider impact of his domestic abuse allegations.
What was the motivation behind opening up about your marriage and break-up in a TV special?
As a queer black young person in South Africa, I thought it was important for people to get to know me for who I am and what my truth is. I also found it important to clear out any misconceptions people may have about me.
The more cynical among us might assert that your relationship and subsequent break-up with Somizi have been exploited as a moneymaking opportunity.
I can understand why it would look that way and the reasoning that may lead to that thinking. But what most people have failed to remember is that we are human beings first. To argue that our relationship was a money-making opportunity, one would need to question the premise of what they would have done if they found themselves in our shoes. We were in love and we just wanted the world to know about it. It is unfortunate that the events we found ourselves in allowed for the exploitation that you talk about.
Do you think having your relationship so exposed through reality TV and social media to the public made it more difficult to sustain?
No. What made it difficult to sustain was the disrespect and not honouring the commitment we made to each other. And commitment does not just refer to love. It also refers to continually choosing each other despite how the world views us. External issues like fame can only affect you if the internal ropes are not tight.
You were thrust into the inner circle of celebrity and fame through Somizi. Was there anything that surprised or shocked you about this world? Anything you learned about fame?
I learnt that many people's loyalty and love can be bought. I learnt that if you don't really know who you are, you will find yourself with many acquaintances who you'll mistake for your friends. And that unfortunately has a limited lifespan.
Do you think that our culture is overly obsessed with celebrities, fame and designer labels?
I think our culture misdirects in order to cope. It's easier to focus on celebrities, fame and designer labels in order to forget about what is really happening in your own life. These things create a façade and help people live outside the issues they are really battling with.
Could the leak of your audio tape have had its positive side in that it has gotten people talking about intimate partner violence between same-sex couples – something that's rarely discussed?
Yes, I suppose we can look at it in that way. Domestic violence occurs a lot in same-sex relationships and the tape did shine a light on that. The struggle that continues is the ideology that it isn't that serious. Any abuse, whether in the public eye or not is serious. And should be treated as such, despite who the perpetrator or victim is.
How and when did you come out to your family as gay and how did they receive it?
I have never had to come out to my family. They have always known and they've been very supportive in my expression of who I am and who I choose to love.
As an LGBTQ public figure, do you feel pressured to behave as a role model for the LGBTQ community?
Not necessarily. There's more pressure to live in my truth and hopefully inspire other people in our community to do the same. Whatever the truth looks like for them.
Last year, 24 LGBTQ people were murdered in South Africa in suspected hate crimes. How do you think that LGBTQ celebrities like yourself can play a role in making our society safer?
We need to stop treating situations seriously only when they happen to people close to us. These people are real people with their own families and friends. In order for us to make a change, we need to be highly offended and affected by such killings, not because we are queer or a celebrity, but because we are human.
You host the breakfast show on the Opulence Radio online station. What do you enjoy the most about being a radio host and do you see yourself doing more radio and television presenting?
I have always loved having conversations and discussing things that people never want to discuss and radio gave me this platform and I enjoy that a lot. I am definitely looking to do more radio and TV presenting when the time allows.
You've said that you're launching a skincare range. Why skincare and when will it be available?
I love grooming and looking good. People have always asked me what I use for my skin and beard, and I have always told them that I make my own mixtures using existing products. This then made me realize that I have a passion and I can turn this passion into a brand and into a name, and that name is ELAHOM (MOHALE). This range of products will be made available in September.
How has what you've experienced over the last few years changed you as a person?
The experience has not changed me, it has elevated the person I already was. Nothing happened to me, everything happened for me. I'm a better Mohale. I'm a more loving Mohale. I'm an even more cautious Mohale.