Botswana High Court sets new date to consider decriminalising homosexuality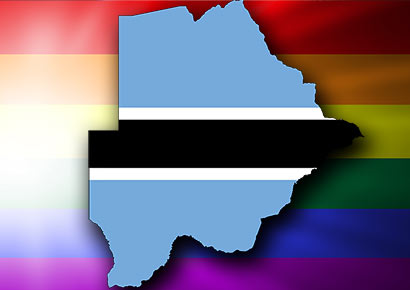 After a long delay, the Botswana High Court has announced that it will finally hear a case on the decriminalisation of homosexuality next year.
A full bench of the court ordered that a hearing challenging the constitutionality of sections 164(a), 164(c) and 167 of the Penal Code, which criminalise same-sex sexual activities in Botswana, be heard on 15 March, 2019.
The case, filed by a gay man identified only as LM, was originally set to have been heard in May but was postponed due to logistical reasons.
Section 164 punishes anyone who "has carnal knowledge of any person against the order of nature" or allows anyone else to "have carnal knowledge of him or her against the order of nature" with up to seven years in prison.
Section 167 outlaws "indecent practices between persons," whether in public or private, with up to two years in prison.
In November 2017, the court ordered that the organisation Lesbians, Gays and Bisexuals of Botswana (Legabibo) be admitted as amicus curiae (friend of the court) in the case.
"We are delighted that the court has set a hearing date for this really important case", said Anna Mmolai-Chalmers, Legabibo's CEO. "We respect the independence of the Botswana judiciary and we are positive that justice, fairness and human rights will prevail."
Legabibo said it will advance submissions before the High Court "on the practical effect and social impact that sections 164(a), 164(c) and 167 of the Penal Code have on the lives of LGBT persons, including how it limits their ability to access basic services and infringes on their human dignity."
It added that, "Decriminalisation of same-sex sexual activities is an important step towards advancing diversity of our nation."
The courts in Botswana have increasingly affirmed the rights of LGBT people in a number of previous matters. In 2016, Legabibo won a historic case in the Court of Appeal that saw the government being ordered to officially acknowledge and register the organisation.
In that case, the court held that Botswana is a diverse nation and that all persons in Botswana, including LGBT persons are entitled to protection of their constitutional rights and dignity. The Court of Appeal also emphasised that it is not a crime to be gay in Botswana.
In two separate landmark cases, in September and December 2017, the courts also ordered the government to fully recognise the gender identity of transgender individuals.