Transgender woman dies in burning shack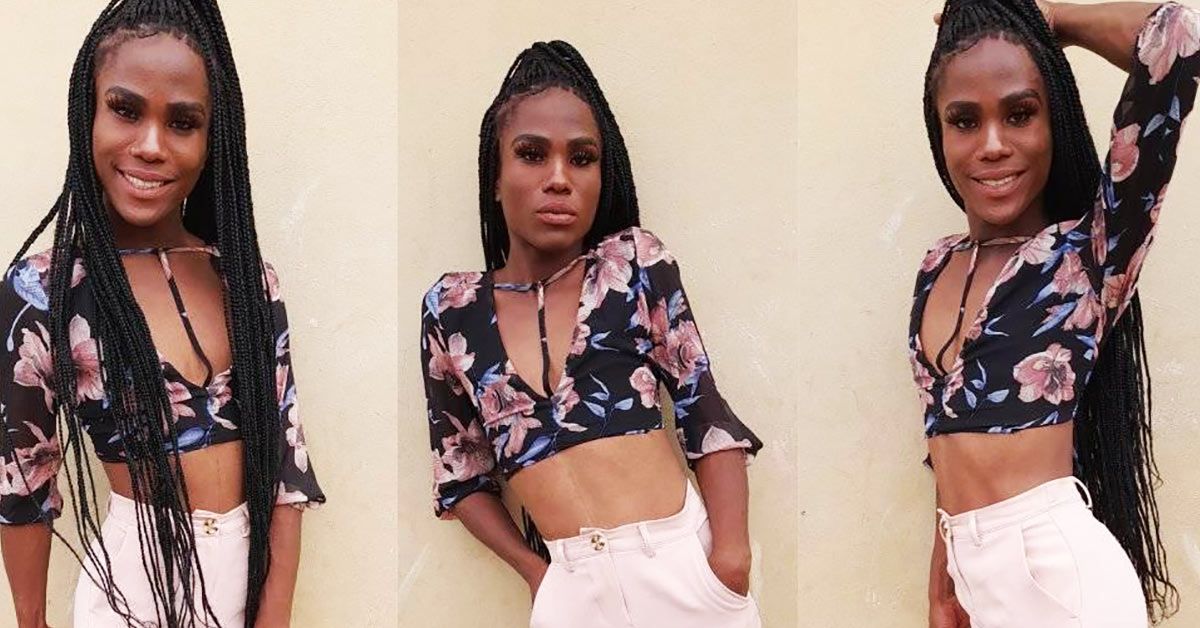 The family of an Eastern Cape transgender woman who's believed to have been murdered have unanswered questions about the circumstances of her horrific death.
The incident took place in the early hours of 7 August in the township of Motherwell, Gqeberha. According to reports, Athule Mahlathini, 24, was with her boyfriend in his shack when the man's cousin, who also lived in the shack, arrived home.
It's claimed that the cousin was furious that his family member was "sleeping with a man in my house" and attacked Mahlathini. It's alleged that after beating her unconscious, he poured paraffin over her and set her and the shack alight.
When a neighbour woke up and tried to help put out the flames, the alleged perpetrator is reported to have stated that there was no one inside the shack. Only when the allegedly locked door was forced open did the neighbour see the burning body inside.
The alleged perpetrator, who was reportedly heard saying that "I have done what I needed to", told police that a candle had fallen on Mahlathini which had set her on fire.
The suspect has been arrested and is set to appear in court on Monday.
For Mahlathini's cousin, Sethu Minxolo, there are still many unanswered questions about the incident, including why Mahlathini's boyfriend apparently did not help her when she was allegedly beaten or set on fire.
"We as a family need answers," said Minxolo who described her cousin as "a bubbly person, loving, caring and who liked to have fun" adding that "she had plans for her life". Athule studied finance and more recently business management and was planning to move to Welkom to pursue her dreams.
Sibonelo Ncanana, Human Right Coordinator for OUT LGBT Well-being in the Eastern Cape, is monitoring the case and said, "the family have asked if we could assist in telling her story so that Athule gets justice".
Ncanana noted that transgender individuals are particularly vulnerable to hate crimes in South Africa. According to a 2016 survey by OUT, 13% of the 285 transgender respondents said they'd been pushed, hit kicked or beaten in the previous 24 months. Twenty-four percent said they'd been on the receiving end of threats of physical violence.
Mahlathini is the eighth known queer individual to be killed in South Africa in 2022.
In May, 31-year-old Refiloe Malope was kidnapped by two men who shoved her into the boot of a vehicle in Kgaphamadi village, Limpopo. In June, her body was found and retrieved from the bottom of a mine shaft in Benoni. The two suspects have been arrested.
On 4 June, 24-year-old Emanuel Mouers was stabbed to death by a man who objected to them using the men's bathroom.
On 27 May, the body of Ruth Chigowe, a 24-year-old lesbian mom from Zimbabwe, was found "stoned to death" in Katlehong, a large township southeast of Johannesburg.
The mutilated body of Nontokozo Caroline Motloung, 27, who'd been missing for a week in Vereeniging, was found on 21 May after a desperate search by her family and community. Also in May, the naked body of 22-year old Unathi Webber was discovered in Khayelitsha, Cape Town.
On 27 April, 25-year-old Musa Xulu was gunned down in full view of the public in Inanda, Durban. It's believed Xulu was buying items at a garage when a man said he hated gays and shot him dead in the parking lot.
Just days earlier, 24-year-old Mfundo Ngobese was seriously injured in a suspected hate crime attack by a group of men near the Durban City Hall after leaving a gay nightclub.
In March, Pinky Shongwe, a 32-year-old lesbian woman, was stabbed to death just outside of Durban, reportedly because she rejected a man's romantic advances.