WQMD Episode 5: Trans in South Africa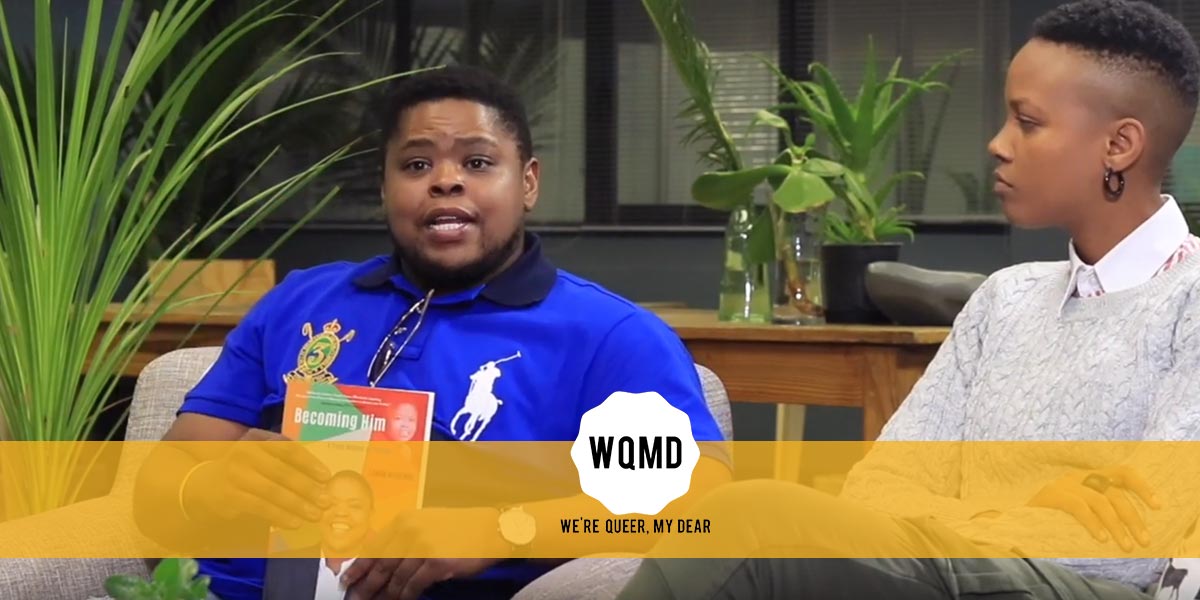 The inspirational Landa Mabenge is our guest in episode five of WQMD (We're Queer My Dear) – an online web series that looks at issues and challenges facing the LGBTIQ+ community in South Africa.
A transgender author, businessman and activist, Landa has shared his powerful story of overcoming rejection and abuse in the acclaimed book, Becoming Him, a Trans Memoir of Triumph.
The book was recently selected by the KZN Department of Arts and Culture to be included in its libraries. It has also been nominated for the Sunday Times' Alan Paton Award for non-fiction.
Landa also made history by motivating a medical aid to pay for his surgeries through the Groote Schuur Transgender Clinic. In this episode, he opens up to the WQMD team about his experiences and insights about his life as a transgender man in South Africa.
WQMD was created by Shenay O'Brien with overseeing director, Jennis Williamson, from Life in a Bulb Productions, and is presented on MambaOnline.com – South Africa's leading LGBTQ news platform.
The WQMD panel consists of: drag performer, Shenay O'Brien; accountant and entrepreneur, Jaco Venter; actor, presenter, beatboxer and activist, Tina Redman; and entrepreneur, performer and designer, Jodi Deerling.
•  Watch Episode 1 here. • Watch Episode 2 here • Watch Episode 3 here  • Watch Episode 4 here