Lasizwe | South Africans are not happy with same-sex love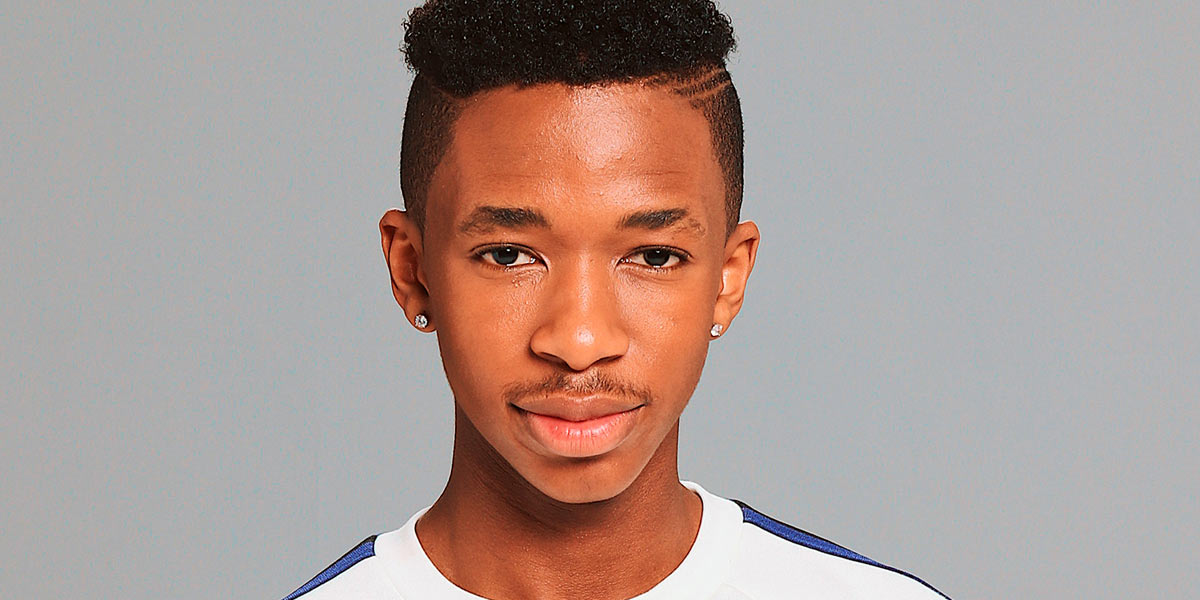 In a candid Q&A, openly gay social media and reality TV star Lasizwe Dambuza opens up about his dating life, career and the backlash he's faced for speaking out on LGBTQ equality.
The now 22-year-old South African entertainer started his career at the age of 17 by posting humorous videos on YouTube just for fun.
In a few short years, he's become a genuine phenomenon; amassing almost 3 million followers on social media, and starring in a popular MTV reality series, Fake It Till You Make It; now in its third season. His resume also includes stints as a TV and radio presenter and he was named Teen Marketing Director for Fanta in 2018.
And who can forget the media furore after Lasizwe arrived on the Feather Awards red carpet with hunky actor and LGBTQ ally Cedric Fourie as his date in 2018? Subsequent loved up social media posts and photoshoots of the duo further fueled months of speculation about a romance.
Dubbed the Most Influential Young South African – 2018-2019, Lasizwe is now using his platforms to become increasingly vocal about human rights and LGBTQ equality; placing him in the direct firing line of online homophobes.
Who has been the biggest influence in your life and what did they teach you?
My sister, [actress, singer and TV host] Khanyi Mbau. Khanyi has taught me to be unapologetic and proud of myself. She has taught me to always give 100% of myself in everything that I do even when I don't feel 100%.
When was the last time you were star-struck by someone?
When I met Maps Maponyane for the first time. It was back when I had my radio show and he was a guest speaker. I was just in awe, not to mention how amazing he smelled!
Were you bullied because of your sexuality growing up?
Back in high school, in grade 9 I remember being bullied so much by this boy to a point where I had to change classes in order to avoid seeing him.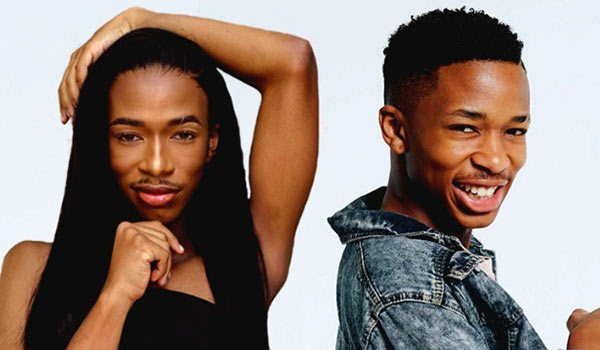 Social media is known for its trolls and naysayers. How do you cope and what kind of impact does it have on your mental health?
I deal with online negativity by creating an off switch when necessary. I switch off anything that can give me access to the social media world: my phone, laptop etc. With regards to my mental health, the impact it has is that I regularly have to seek counselling.
How would you describe your dating life right now? And what kind of guy catches the eye of Lasizwe?
My dating life right now is very interesting [Laughs] I am currently seeing someone and he is in the sports industry. To be more specific- a soccer player. I have a strange type when it comes to guys that catch my eye. I love attracting low-key guys with a strong profession, such as a doctor or lawyer, and the reason for this is the stability I don't have in my industry. My taste also tends to change during the course of the year. [Laughs]
Have you ever used dating apps?
Hell yes! Dating apps are the future. During lockdown I survived being antisocial through them. They are also really helpful for someone like me because I am quite antisocial in public.
Does being a well-known public figure make dating harder?
It makes it harder to date because there are certain stereotypes and stigmas that come when you date me – "Lasizwe". To the public, you become known as Lasizwe's boyfriend and then eventually Lasizwe's ex when we break up. And so, I try to keep them private
What has been the hardest moment in your life?
Losing my mother in 2016 when I was 18 just before my matric dance was the hardest moment in my life. I feel as though I lost a limb. A part of me that can never be put back.
You were quite young when you became a public figure. Do you think you've coped well with the challenges of fame?
I think I have tried my hardest to stay grounded and I am very fortunate enough to have a sister like Khanyi who is well-known in the industry. With her being around from when I was young made it not so hard to cope and easy for me to adapt.
You've spoken in the past about how your late mom struggled to accept your sexuality when you came out, and you also lost some friends. Based on your experience, what advice would you give to another gay teen who's thinking of coming out?
My best advice is that you take your time. You are not in a rush for anything. It is very difficult to come out because you are going to be faced with many stigmas. You are going to be called so many things and you need to be able to embrace yourself fully.
You've also said that the entertainment industry was not welcoming to you because of your sexuality. Do you still feel that is the case?
The entertainment industry has changed because people have adapted and taken time to understand my personality and my brand. At first, people will always discriminate because they do not understand but when they finally do, they will open up.
If you weren't part of the social media and entertainment industry, what would you be doing with your life?
I would either be in gaming or an IT specialist.
Deciding to expose your life and that of your family through reality TV is a big step to take. Why do it?
I did it because I think people can learn a lot from my life and my family and how we behave. I have a unique family and I think many South Africans can relate to what I do and my experiences. As a young African, I believe I can somewhat make a change through my reality show.
Fake It Till You Make It is now in its 3rd season. What's been the most difficult part of being in a reality show?
The family conflicts behind the scenes. Hearing things like "Lasizwe why are you showing people our private things?" or being questioned about why I'm dishing out family problems on TV when my family is quite private.
You've become ever more vocal about human rights and LGBTQ equality and inclusion – despite homophobic backlashes. Why is it important for you to do this and speak out?
I believe it is time that we start discussing LGBTQ things in public. The aim is that the next generation does not go through the traumas and troubles I went through and the previous generations before me.
Your recent comments about educating kids about LGBTQ families and love (and thank you for making them!): Did you expect the backlash you received?
No, I did not expect it. The backlash made me realise that we as a country still have a long way to go in accepting the LGBTQ community.
Is having kids of your own something that you'd like to see in your future?
Definitely!
This is exactly what I am talking, educate your children about homosexuality and same sex love… by educating them you are not encouraging them to be homosexuals but making them understand that dad/uncle dates men or mom/aunt dates women. PERIODT! pic.twitter.com/vr12wjBeKU

— Lasizwe (@lasizwe) August 24, 2020
Social media is such an instant medium. Are there things you've said that you regret?
Yes, there are. I think everyone has things that they have said and regretted. It's human nature to say things and regret them.
Your bromance with Cedric Fourie caused a lot of headlines and speculation…
Cedric and I pulled together the best educational PR stunt done by anyone in the country. It showed that South Africans are not happy with same-sex love and have a long way to go in accepting the LGBTQ community.
You've spoken about the mental health challenges of living in lockdown. What did you find hardest and how are you feeling now?
I found the hardest was being with myself and understanding that I only have myself during this period. I am currently recovering and getting back in my game. It was necessary and vital for one to go through this journey as you discover how strong you really are when you are down and out.
Looking at yourself ten years down the line… where would you like to see yourself and your life?
I would like to see myself in the history books and my story being told all over the world about this young South African who defied the norm and created work out of a hobby and ultimately became a philanthropist.
Catch Season 3 of Laziwe's Fake It Till You Make It on MTV (DStv channel 130) every Monday at 21:30 CAT.