Photos | Vigil for fallen LGBTIQ+ hate victims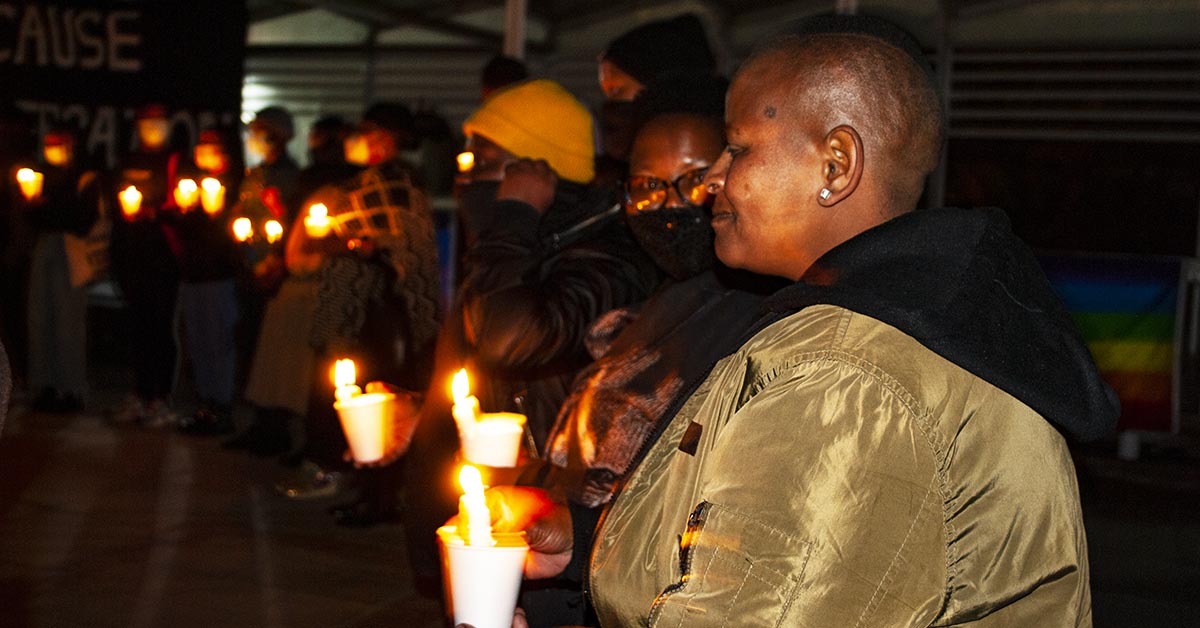 Dozens of members of the LGBTIQ+ community gathered at Johannesburg's Constitution Hill on Wednesday night for a moving candlelight vigil to honour the victims of hate.
The event was in response to the #JusticeForQueerSA campaign sparked by the wave of murders of LGBTIQ+ people across the country since 12 February.
Images of the 10 most recent victims (see below) were placed on the walls of the courtyard of the historic Old Fort, where Nelson Mandela was twice imprisoned in the 50s and 60s.
Activists from organisations including Iranti, Wits Activate, Scope, The Thami Dish Foundation and Vaal LGBT spoke about the fear and rage many in the community are feeling.
Video messages from religious leaders from the Christian, Muslim and Jewish faiths who spoke in support of the LGBTIQ+ community were played to the crowd.
Dutch Reformed Church cleric, politician and anti-apartheid activist Allan Boesak called on the clergy to "unmute" themselves when it came to the pain of the queer people (watch below).
As songs were sung, the mourners lit candles in memory of the victims of LGBTIQ+ hate and placed them under their images.
During the event, participants were shocked to receive the tragic news of yet another LGBTIQ+ murder and a separate attack on a lesbian in Orange Farm, south of the city.
Here are the names of the known LGBTIQ+ individuals murdered in the past three months:
Supporters and allies are urged to sign the online petition demanding action against LGBTIQ+ hate and violence in South Africa.