WQMD – The Team Gets Personal!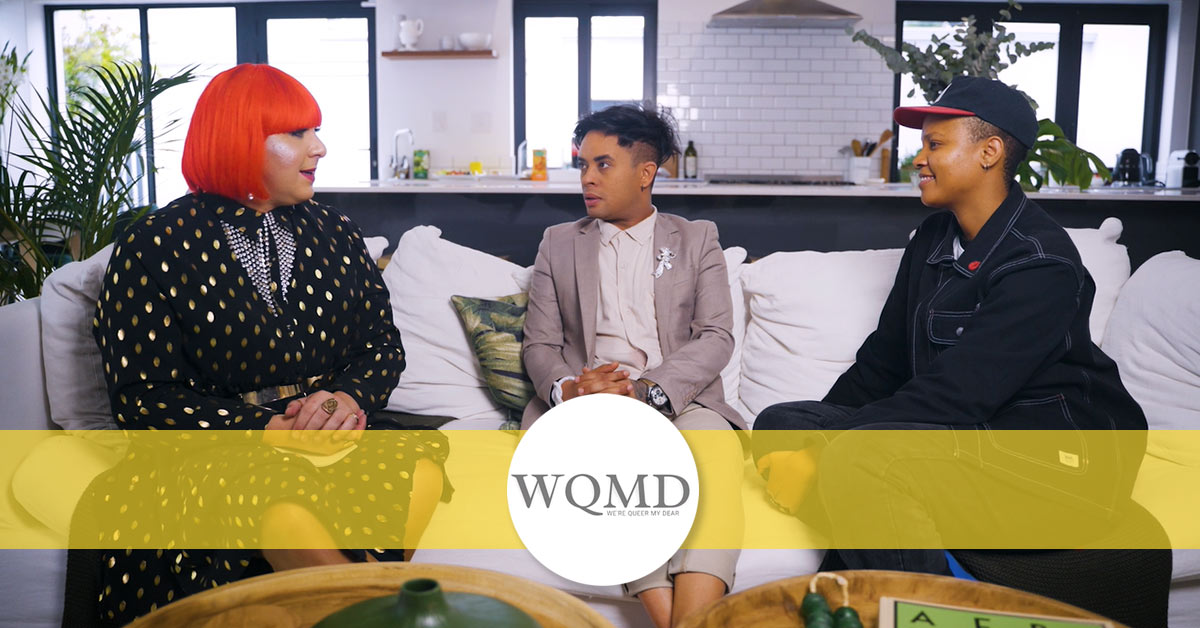 We're Queer my Dear (WQMD), the acclaimed, informative, and empowering LGBTIQA+ online web series returns for its third season.
Over the past few seasons of WQMD, the team has interviewed some incredible guests, but now it's time for them to get personal and vulnerable and answer some of your questions.
In episode 3 of Season 3 of WQMD, Tina, Jodi and Shenay open up about their first heartbreaks, online dating apps, some awkward experiences and what the future of WQMD holds! You don't want to miss this!
WQMD was created by top South African drag artist, activist, performer and entrepreneur Shenay O'Brien (Producer) and Jennis Williamson (Director) in 2019 and is presented on MambaOnline.com – South Africa's leading LGBTQ news platform.
The show is hosted by a proudly LGBTIQA+ trio: Shenay, of course; actor, presenter, beatboxer and activist, Tina Redman; and entrepreneur, designer, and brand developer, Jodi Deerling.
For the 2022 edition, Shenay, Tina and Jodi get more personal, debate new thought-provoking topics and welcome an array of guests who offer their perspectives and experiences to viewers.
Watch Season 3 Ep 3 below.