SA LGBTIQ+ Rights Watch: August 2022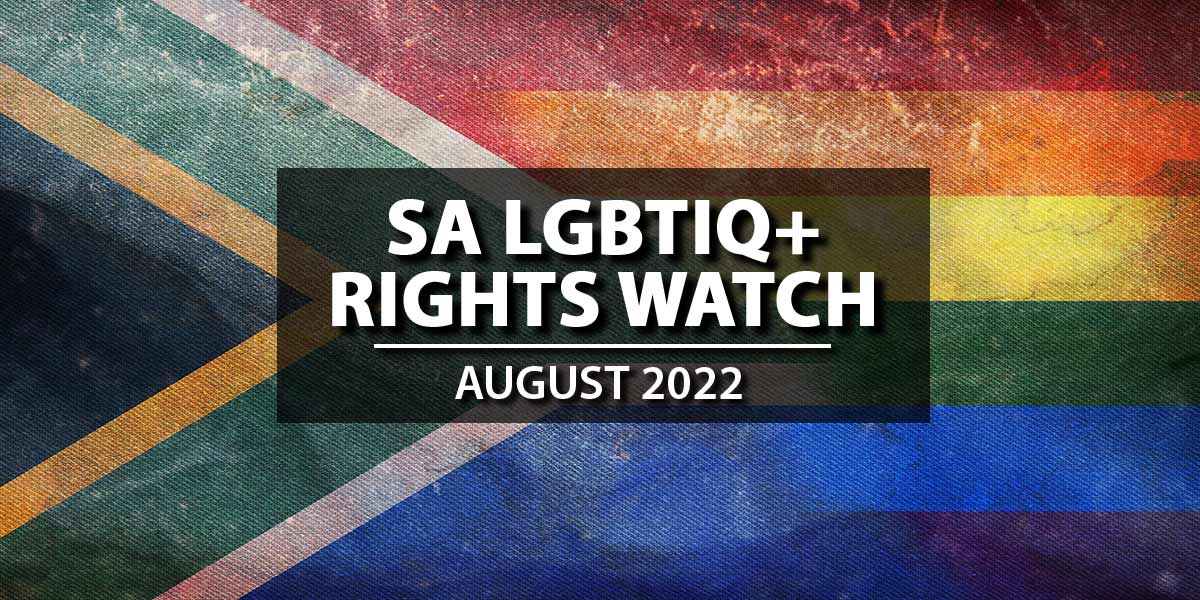 OUT LGBT Well-being in collaboration with MambaOnline publish a monthly overview of violations of the rights of LGBTIQ+ people in South Africa. We also look at the status of cases making their way through the criminal justice system. Here is our summary for August 2022.
REPORT LGBTIQ+ RIGHTS VIOLATIONS
If you've experienced or witnessed an LGBTIQ+ hate crime, hate speech or any other kind of LGBTIQ+ rights discrimination in South Africa, you can now report it anonymously on your phone at no cost.
 NB: South African phone companies have a pre-set time limit. After 120 seconds you will lose connection. However, if you redial *134*382*5# you can start where you left off.