Lesbian woman gang-raped and set alight in suspected hate crime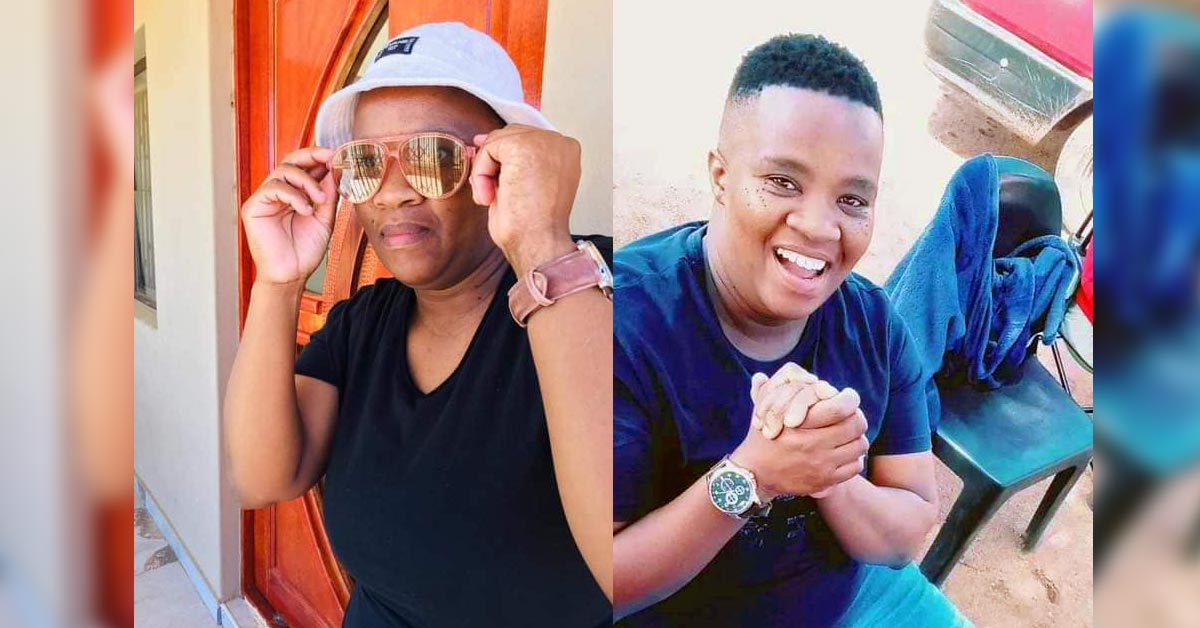 There's outrage after 34-year-old lesbian-identifying Tankiso Tawanyane was raped and murdered in Kimberley in a monstrous suspected hate crime.
According to the SA Police Service, it's believed that Tawanyane was gang raped by three men, set alight with paraffin and left for dead in Lethabo Park, Roodepan, on Saturday.
She was found in front of a shack and taken to hospital where she later succumbed to her injuries. Tawanyane worked as a security guard at the Robert Mangaliso Sobukwe Hospital.
On Tuesday, DA member of the provincial legislature, Ofentse Mokae, met with Tawanyane's grieving sisters at her family home and called for justice for the murdered woman.
"Acknowledging her brutal death was extremely hard and I can only imagine how difficult it must be for her family to come to terms with what has happened," said Mokae.
He vowed to ensure that provincial government departments, including Safety, Social Development and the Premier's Office, meet their commitments to assist the family.
"I have also taken seriously the family's concerns that Tankiso may have been vulnerable to attack, due to her being a member of the LGBTQI community," said Mokae
"I am appealing to Police Commissioner, Maj Gen Koliswa Otola, to consider the possibility that this may have been a hate crime, as the investigation continues, and to up the ante in terms of arresting the perpetrators."
In a statement, the ANC Women's League LGBTIQ+ Desk also expressed its "extreme sadness and outrage" over the news of Tawanyane's murder and offered its condolences to the woman's traumatised family.
"This horrific incident is a sad reminder of the urgency to address hate-motivated crimes through legislation," said Patsy P Alley, the National Convenor of the ANCWL LGBTIQ+ Desk.
"Tankiso Tawanyana becomes one of the many victims of femicide, but also a victim of lesbian antagonistic rape," continued Alley.
"We view this and many other senseless killings driven by intolerance as a deliberate attack on the Constitution of South Africa. We condemn, in the strongest of terms, the loss of life at the hands of hate."
The ANCWL LGBTIQ+ Desk called for the Northern Cape SAPS to act swiftly in apprehending suspects so that justice may be served for the family.
Tankiso Tawanyana is the ninth known queer individual to be killed in South Africa in 2022.
On 7 August, transgender woman Athule Mahlathini, 24, was beaten unconscious and set alight with paraffin, allegedly by a family member of Mahlathini's boyfriend.
On 4 June, 24-year-old Emanuel Mouers was stabbed to death in a suspected hate crime by a man who objected to them using the men's bathroom.
On 27 May, the body of Ruth Chigowe, a 24-year-old lesbian mom from Zimbabwe, was found "stoned to death" in Katlehong, a large township southeast of Johannesburg.
In May, 31-year-old Refiloe Malope was kidnapped by two men who shoved her into the boot of a vehicle in Kgaphamadi village, Limpopo. In June, her body was found and retrieved from the bottom of a mine shaft in Benoni. The two suspects have been arrested.
The mutilated body of Nontokozo Caroline Motloung, 27, who'd been missing for a week in Vereeniging, was found on 21 May after a desperate search by her family and community. Also in May, the naked body of 22-year old Unathi Webber was discovered in Khayelitsha, Cape Town.
On 27 April, 25-year-old Musa Xulu was gunned down in full view of the public in Inanda, Durban. It's believed Xulu was buying items at a garage when a man said he hated gays and shot him dead in the parking lot.
Just days earlier, 24-year-old Mfundo Ngobese was seriously injured in a suspected hate crime attack by a group of men near the Durban City Hall after leaving a gay nightclub.
In March, Pinky Shongwe, a 32-year-old lesbian woman, was stabbed to death just outside of Durban, reportedly because she rejected a man's romantic advances.